Goalkeeper Petr Cech admits Chelsea have made life difficult for themselves by losing in Basel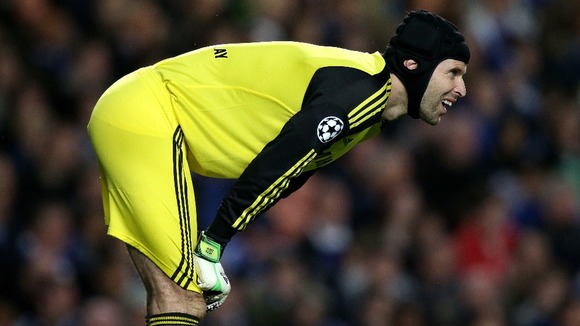 Goalkeeper Petr Cech admits Chelsea have made their lives more complicated by succumbing to Basle for a second time in Champions League Group E.
Blues boss Jose Mourinho had targeted a win in Switzerland to render the result in next month's final group match with Steaua Bucharest meaningless, but now his side must win to be certain of top spot in the standings.
Cech's performance in goal was the one bright aspect of a second defeat to Basle as Chelsea, who failed to muster a meaningful effort on goal, stumbled to qualification for the last 16 only as a result of Schalke's draw in Romania.
"We could've made it clear," Cech told Chelsea TV. "(But) we've made it a bit more complicated for ourselves. We qualified, that's the main thing. One more game, we want to make sure we win the game and be top.
"We didn't play the way we wanted, we didn't get the result we wanted - but at the same time we got the result we wanted.
"We wanted to come home from Basle with the qualification in our pocket; we are going home with the qualification, but we want to finish first."
Chelsea play nine matches in December, beginning with Sunday's visit of Southampton to Stamford Bridge in the Premier League, and Mourinho had hoped it would just be eight competitive fixtures.