UEFA reject Ukraine appeal over having to play World Cup qualifier behind closed doors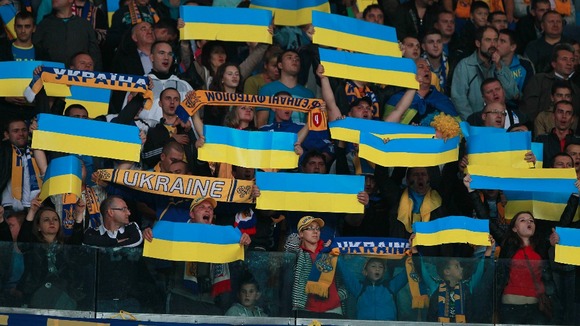 FIFA has rejected Ukraine's appeal against the decision to make them play their first home qualifier for the 2018 World Cup behind closed doors.
In September world football's governing body handed out the punishment after incidents of racist behaviour in a 2014 qualifier against San Marino.
In addition FIFA has also banned matches in the Arena Lviv stadium for the duration of the qualifying competition, fined the Football Federation of Ukraine (FFU) £30,400 and warned it about future conduct.
In September the governing body's disciplinary committee agreed the offensive and discriminatory actions of a group of Ukrainian supporters were shameful and a clear breach of the FIFA Disciplinary Code.
"The FIFA Appeal Committee yesterday decided to reject the appeal lodged by the FFU and confirm the decisions rendered by the FIFA disciplinary committee with regard to the FFU on September 27 in their entirety," said a statement.
"As such the next home match of the A representative team of Ukraine in the preliminary competition for the 2018 FIFA World Cup Russia will be played without spectators.
"In addition, the A representative team is banned from playing in the Arena Lviv stadium for the duration of the same competition.
"The FFU is also ordered to pay a fine of 45,000 Swiss francs (about £30,400) and has been warned as to its future conduct.
"When rendering the decision, the FIFA appeal committee also recalled the resolution on the fight against racism and discrimination approved at the FIFA Congress in May 2013, which advocated the need for stricter application of sanctions."