Everton manager Roberto Martinez hopeful of "good win" at Man United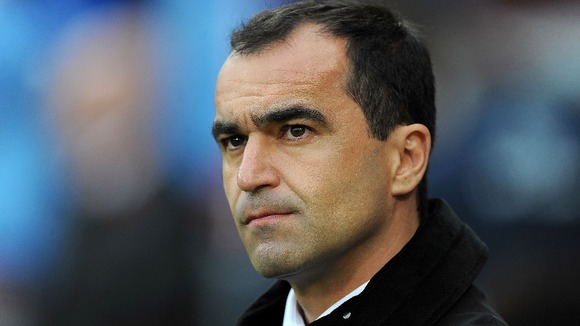 Everton manager Roberto Martinez insists champions Manchester United hold no fear for his players and he will not compromise his side's style at Old Trafford.
The Spaniard's brand of attacking football has brought a new lease of life to the team since he took over from David Moyes, the man in the opposing dugout on Wednesday night.
In the last couple of weeks - in particular the thrilling 3-3 Merseyside derby and the 4-0 rout of Stoke - the Toffees have been relentless in their approach.
Martinez sees no reason why they cannot take that attitude to Old Trafford, a ground where they have not won since 1992, or even to league leaders Arsenal on Saturday as they seek to end an unwanted record against the top sides.
"If we want to do something special this season we need to break that mentality of going to the big grounds and not being able to get good wins," he said.
"If you look at the last 10 years we have never beaten Manchester United or Arsenal or Chelsea or Liverpool at their own grounds and that for us is something we need to address.
"We need to make sure we are ourselves, we need to know exactly how we are going to play and who we are.
"It doesn't matter who you are playing against or where you are playing you need to be able to perform with great standards and that is a fantastic test and challenge to have on Wednesday.
"We have only had one defeat (at Manchester City) this season and that has given us a great confidence and a great understanding of how we need to approach every game.
"When we went to the Etihad we were ourselves for 70 minutes and that is no way good enough to get a positive result.
"We need to learn from that but we are excited to go to Old Trafford and pay them the respect they deserve as they are champions.
"I do feel the game at Old Trafford is as big a test as we are going to get but after 13 games in the league I feel we are ready for that.
"That's our aim. I don't know how long it's going to take us but if we want to be successful over the course of the season we should be able to go anywhere and be ourselves.
"Will that happen overnight, will that happen in five months?We will have to wait and see.
"But I think the success of a team over the course of a season is measured when you can be yourself wherever you go and whoever you face."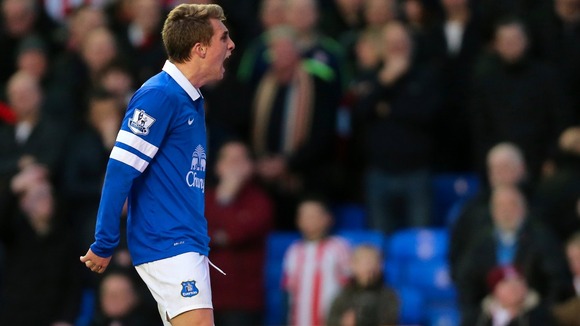 On-loan Barcelona youngster Gerard Deulofeu is the embodiment of the team's current confidence.
The 19-year-old produced a scintillating display and a goal on his first Premier League start at the weekend and Martinez has no doubts about sending him out against United.
"He is a winner and has huge passion for the game," added a fellow Catalan.
"At times you see real extremes in the way he has brought up and it has been fascinating he has adapted, how he is slowly developing good relationships and partnerships with players.
"For someone who accepts that challenge at that young age it shows you nothing is going to faze him.
"I don't think that comes from the club you develop at it is the type of footballer he is.
"He can find a bit of magic or that little bit of quality that opens up a defence so he can find an assist or a goal and that develops a mentality and he becomes, in a good way, arrogant in football terms.
"You will never see him worried about the opposition or the challenge ahead.
"He is desperate to be on the ball and desperate to take people on. He is a flashback to how the old wingers used to play the game.
"You always need to get the right balance in the side and I think he is ready to help the team and am excited to see how far he can go."