Man United manager David Moyes pays tribute to Everton's Roberto Martinez ahead of Premier League clash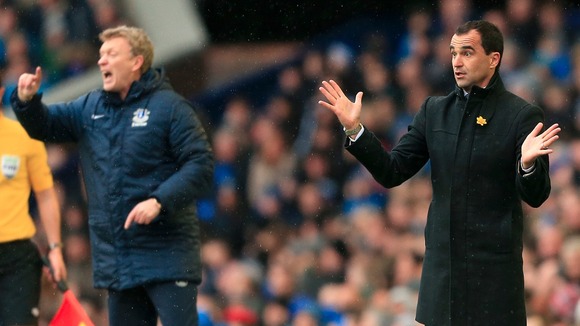 Manchester United manager David Moyes has paid tribute to his Everton successor Roberto Martinez as the two sides prepare to meet for the first time since the Scot swapped Goodison Park for Old Trafford in the summer.
With Moyes not enjoying an entirely smooth start to his reign, Martinez's side head down the East Lancs Road three places above their north-west rivals.
And Moyes knows what a positive impression Martinez has made since his own move from Wigan.
"He is doing a very good job," said Moyes.
"He has very good players there. I always told them they could play without a manager because they are very well organised.
"But Roberto is doing a really good job keeping it going."