Former Man United midfielder Nicky Butt wants youth games slashed to aid English development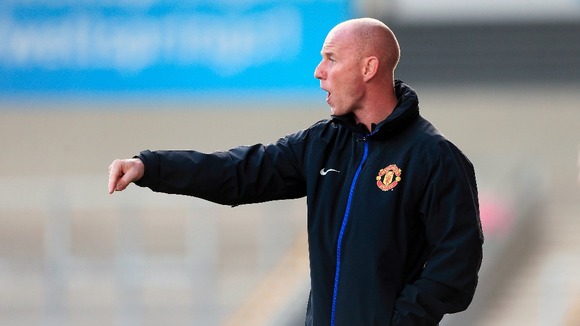 Nicky Butt has called for the number of games at Under-18 level to be slashed in order to aid the development of young players.
A member of the famed 'Class of 92', Butt is presently in charge of the Manchester United side competiting in the inaugural UEFA Youth League.
Though the 38-year-old accepts the set-up is not perfect given it ring fences the clubs competing in the Champions League, and therefore offers no guarantee of continuity, the former England international believes it is an invaluable part of players' education.
If anything, Butt does not believe it goes far enough.
He feels in order for young players to maximise their potential, they need to be exposed to more styles of football, rather than the week-to-week domestic combat.
"People keep saying things are not right but no-one does anything about it," he said. "We just go round in circles.
"Unless the games schedule drops, we stop worrying about the young kids winning and concentrate more on educating them for the future, nothing will change.
"We are obsessed by games. Why not reduce the number at Under-18 level from 30 to 20 and let the FA or Premier League provide the finance for teams to go across Europe for a week.
"Have mini competitions. Get three or four valuable 90 minute games in with a bit of a crowd.
"There is no better education than playing foreign teams. Even if you get beaten by four or five, you will learn more than another game against rivals you have had since you were 12.
"You don't learn anything from that."