Former Sheffield United boss Neil Warnock on shortlist to replace Dave Jones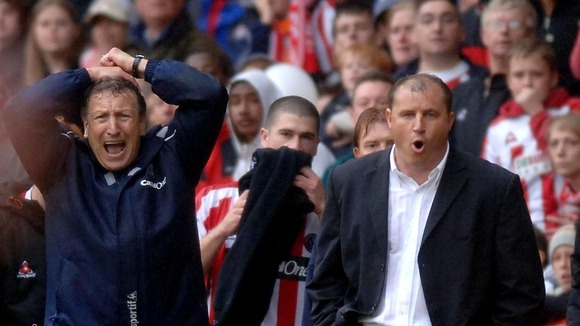 Sheffield Wednesday chairman Milan Mandaric has confirmed Neil Warnock is on a five-man shortlist to replace Dave Jones as the club's manager.
The prospect of Warnock, a lifelong Sheffield United fan, becoming the club's sixth permanent boss in just over seven years is sure to divide opinion among Wednesday fans.
Warnock, 65, was derided by Owls supporters during his eight-year spell as Blades manager from 1999, but Mandaric insisted whoever he chose to succeed Jones, sacked at the weekend, would be in the club's best interests.
Jones' assistant Stuart Gray took charge of the side for Tuesday night's shock 2-1 win over Leicester and has not been ruled out altogether by Mandaric, but is not on the shortlist.
"Not at this time," Mandaric told Sky Sports. "But Stuart is a very good coach, we are very lucky to have him there so it gives us time and an opportunity to take our time in bringing in the proper person rather than rush.
"Of course, there is no ruling out and there is some possibility if Stuart can take us on a run."
Asked if Warnock was amongst the candidates to take over, Mandaric added: "Yes he is, but it does not mean that he will be our manager.
"There are four or five names on that (shortlist) and he is one of them.
"If it comes that he's going to be the one there are good reasons for that and I will explain to our supporters because who ever I bring here it will be for no other reason that for what's best for the club.