Watch Arsenal v Spurs in the FA Cup Third Round live on ITV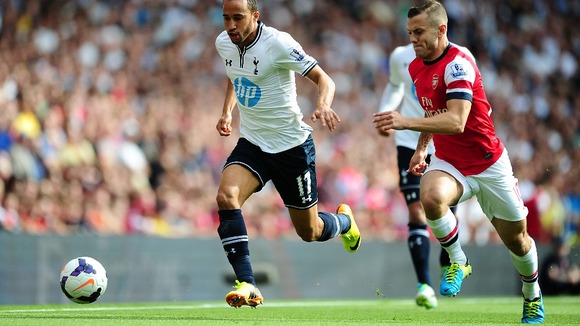 ITV will broadcast the FA Cup with Budweiser Third Round clash between Arsenal and Spurs at the Emirates Stadium. The north London derby is the standout tie of the round, and with both clubs desperate to win silverware this season, you can be sure it'll be a fiercely competitive match.
It will be the first time the two clubs have met in The FA Cup since their 2001 semi-final contest at Old Trafford – a match in which Spurs took the lead through Gary Doherty, before being pegged back by a Patrick Vieira equaliser and then defeated by Robert Pires' winner.
Watch the match LIVE on ITV on Saturday 4th January 2014 at 4:45pm
You can also watch the match LIVE online.