Tottenham disappointed with ticket allocation for FA Cup Third Round tie at Arsenal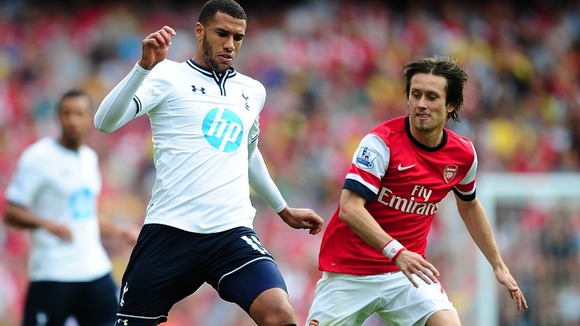 Tottenham have expressed their disappointment at a reduced allocation for the FA Cup third-round tie at Arsenal on January 4th.
Spurs had applied for the maximum under the competition rules of 15 per cent capacity, which is around 9,000 tickets.
However, following "lengthy conversations" the White Hart Lane club were advised "on safety and security grounds, experienced at previous cup fixtures this season" that only 5,186 seats would be provided, which equates to around 8.64 per cent, with entry prices set by Arsenal at £62 for adults, with concessions for over 65s at £26.50 and £23.50 for under-16s.
An article on the official club website, www.tottenhamhotspur.com, advising supporters on the application process for tickets read: "As the security issues cited related to safety in the Upper Tier, we subsequently requested an extended allocation in the Lower Tier. We have been informed that this is also not possible due to segregation and safety issues.
"We appreciate that this will mean that many of our supporters will not be able to attend this fixture, but unfortunately the host club has stated it is impossible to increase the allocation offered to us for this fixture.
"In the event of a replay taking place at White Hart Lane, Arsenal will be provided with a reduced allocation equivalent to the percentage that we have received at the Emirates Stadium.
"Please note that following a rule change the pricing for FA Cup games is set exclusively by the home club."