Juventus set to make Man United winger Nani their number one transfer target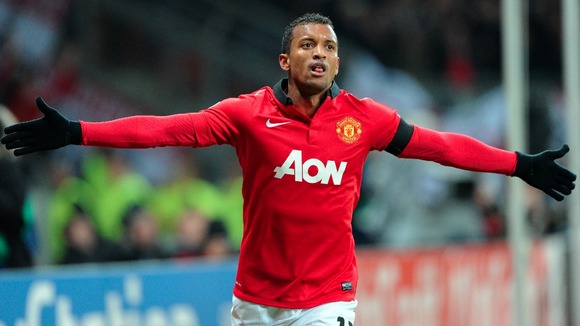 They managed to prize Paul Pogba from Man United and now Juventus want to sign Portuguese winger Nani.
A report in Italian newspaper Tuttosport today claims the Italian champions will do everything they can to ensure Nani is on board for the 2014/15 campaign at the latest.
Despite signing a new contract with the Red Devils, Nani hasn't managed to cement a starting berth under David Moyes, featuring just ten times in all competitions this season.
Not even the winger's £3.4m a year salary appears to have deterred Juventus from making Nani their number one priority in the transfer market.
Manager Antonio Conte is beginning his preparations for next season as early as possible, in an attempt to avoid a repeat of their early Champions League exit.