Man United striker Wayne Rooney could be fit to face West Ham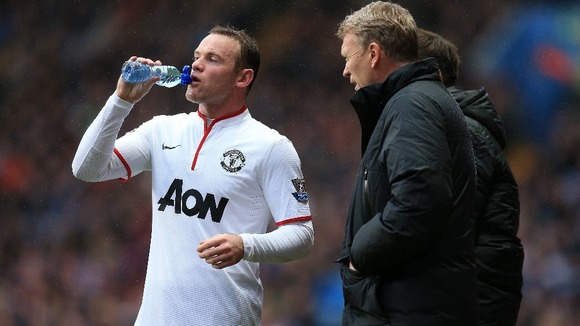 Man United manager David Moyes has played down fears of a major injury for Wayne Rooney by claiming the striker could return from a groin strain against West Ham on Saturday.
With Robin van Persie already ruled out for four weeks with a thigh problem, the last thing Moyes needs is to be without the man who has carried United through much of a troubled campaign.
However, when Rooney's name was missing from the squad that booked a Capital One Cup semi-final encounter with Sunderland next month thanks to a 2-0 win at Stoke, there were obvious concerns among the United support.
But Moyes insists it is nothing serious and the 28-year-old may yet play a full part in the festive programme as United look to get their Premier League campaign back on track.
"It's a groin strain," said the United boss.
Then, when asked whether Rooney could face West Ham, Moyes replied: "He has got a chance, yes."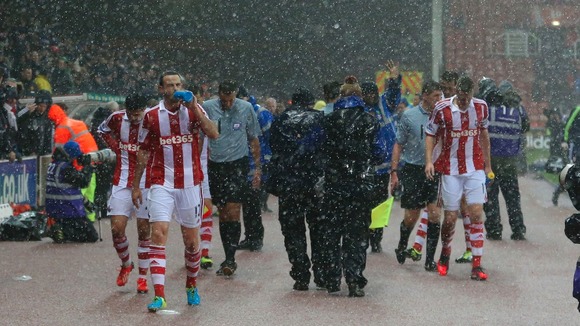 The game was a strange affair, with little happening either side of a 10-minute break called by referee Mark Clattenburg when already heavy rain increased significantly in the swirling wind.
Clattenburg said he could not see, a view backed up by many of the players, even if the supporters felt a break was unnecessary.
Ultimately though, the match turned into a personal triumph for Ashley Young, who lashed home his first goal in over 19 months after striding on to what turned into the perfect lay-off from Javier Hernandez, and then set up Patrice Evra for a rare right-footed goal.
"I didn't know that," said Moyes, when told how long it had been since Young's last goal.
"Ashley has got the ability to score and he is a good goalscorer, we see that in training.
"He needed the goal for himself."
Young has not always been a crowd favourite at Old Trafford, where his diving antics have earned him almost as much criticism as they have amongst away fans.
Stoke's supporters were on his back earlier in the contest, even though when he did go to ground it was with good reason.
And Moyes feels his behaviour was impeccable.
"I have spoken to Ashley and I have said, make sure you do everything right. Tonight he did," said the Scot.
"He got kicked a few times and he went down, but he got back up and got on with it.
"He has shown he can come in and make an impact. That is what I need.