Liverpool boss Rodgers: Luis Suarez is 100% the best striker in the world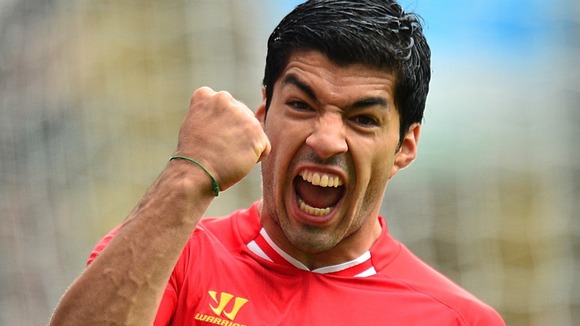 Liverpool manager Brendan Rodgers has talked up his star striker Luis Suarez, who currently leads the Premier League goalscoring chart by some distance with 19 goals in 12 matches.
Suarez has scored an incredible 42 in his last 45 league matches and Rodgers claims he is the best striker in the world at the current time.
When asked in a press conference if Suarez is No.1, Rodgers replied: "100 per cent. There is no question [the Premier League] is the most competitive league in world football and when you have a player at the level he is at I don't think there are many who would argue.
"At this time I don't think there is anyone in the world performing consistently at that level."