Former Spurs and Portsmouth midfielder Kevin-Prince Boateng in hospital after Christmas Day assault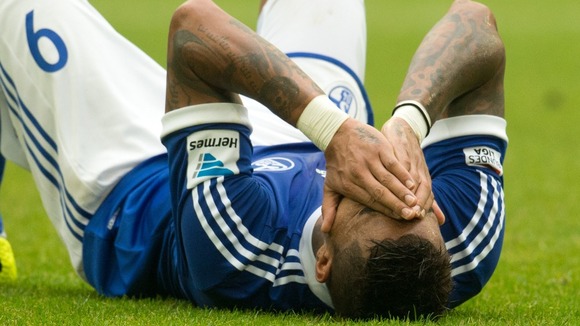 Former Spurs and Portsmouth midfielder Kevin-Prince Boateng has been assaulted and hospitalised in Germany.
The Schalke and Ghana international was enjoying some time off during the Bundesliga's winter break, which runs until late January.
According to German newspaper Bild, he was attacked in the industrial city of Gelsenkirchen on Christmas Day and suffered injuries to his ribs, neck and back.
A police statement said:
"On Wednesday, 25.12.2013, at around 12:45, an incident of physical assault took place in Kaarst.
"A 26-year-old man, a resident of Meerbusch, was physically attacked on the street by a currently unidentified man.
"There are indications that the motive for the crime is connected to the personal affairs of the 26-year-old.
"The man was mildly injured. Criminal investigators have begun their work."
Reports suggest Boateng went home after the attack before admitting himself to a local hospital.
The attacker has yet to be identified and the incident is not thought to relate to any personal matter.