Wenger relieved after Arsenal hold on to move top of the league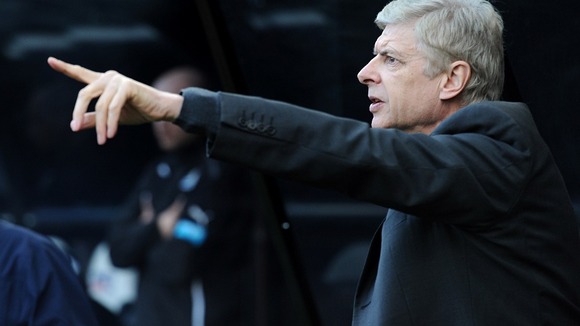 Arsene Wenger admitted he was a relieved man after Arsenal went back to the top of the Barclays Premier League with a 1-0 win at Newcastle.
Olivier Giroud's 11th goal of the season ensured the Gunners would start 2014 at the summit but it was in reality a scrappy win.
The Magpies pushed hard at the end and goalkeeper Wojciech Szczesny blasted a clearance straight at Loic Remy which saw the ball run just wide of the post with time running down.
Wenger told Sky Sports News: "We were quite in control.
"After that we subconsciously only wanted to defend."
The Frenchman though underlined the more physical qualities Giroud brings to north London, saying: "That is what you need in a team.
"He has these qualities, that of course is very important.
"We are small and technical...so to have a player up front to counterbalance that is important."