King believes Spurs feeling freedom under Sherwood's guidance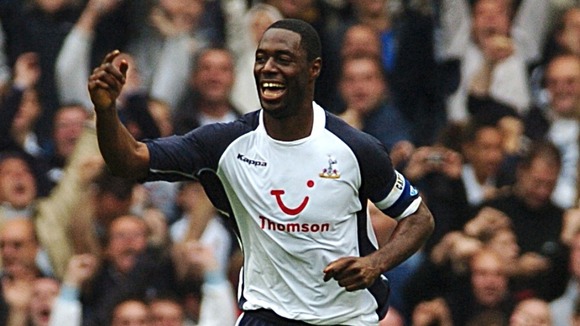 Former Spurs captain Ledley King says his former team-mate Tim Sherwood has given the team a new-found freedom since taking over at White Hart Lane.
The ex-England midfielder replaced Andre Villas-Boas in December, after the Portuguese head coach was sacked.
Since being promoted Sherwood has overseen victories against Southampton, Stoke and, most impressively, away at Manchester United on New Year's Day.
Speaking to ITV.com, King said: "I think he [Sherwood] has just freed up the team, he just given the players freedom to express themselves, which is the Tottenham way.
King player alongside Sherwood at the beginning on his Spurs career and has fond memories of his ex-team-mate.
"I was a younger player, he was a bit older, coming towards the end of his career, but you could always see on the pitch that he was a big character. He always wanted the ball, took responsibility on the pitch. You could definitely see some managerial qualities in him as a player."
Sherwood's men saw off Manchester United on Wednesday 2-1, meaning a win over their North London rivals would top off a great week for the new boss.
"What a week this would be, Tim has done a great job in the time he's been there, and this would be another big game for him. This is another big game for him as a manager he'll be looking forward to facing his rivals and if he does get a result, it would be unbelievable. "
One of Sherwood's big decisions was to recall striker Emmanuel Adebayor, who had been an outcast under Villas-Boas.
"He [Adebayor] is a big player, and there's no use having him sat on the sidelines. He's a talented player and you always want the likes of him on the pitch. I was always confident that when he did come back into the team, he would make a difference, and he's done that."