Mikel backs Mourinho methods at Chelsea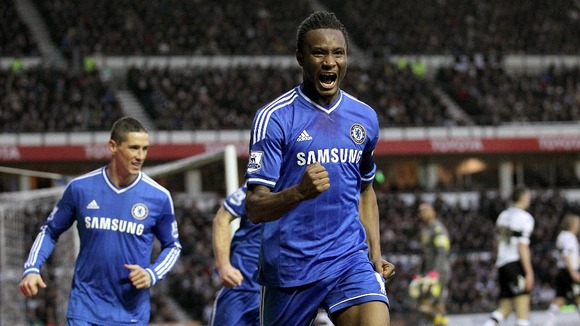 John Obi Mikel believes Jose Mourinho is beginning to instil a winning mentality into Chelsea's players, who are starting to realise that second is not good enough for the Blues.
Mourinho's men are well placed to win silverware this season and Mikel, signed by Mourinho during the manager's first spell, believes it is imperative his team-mates understand that winning every game matters to Chelsea, after recent seasons where the Blues' focus has slipped in some competitions.
"If you don't play for Chelsea, you don't know what these trophies mean to this club," Mikel said.
"It's not a team where if you come second, third or fourth, it doesn't matter. No.
"Every year you have to win something and this is the pressure.
"It's a matter of letting them know what it means when you come to the end of the season, what the Premier League and Champions League means to this club.
"Now they're here, they have to feel the pressure and they are feeling it right now. "That's why we just want to keep doing well and now they're starting to understand that we don't want to get beaten.
"We just want to keep going and hopefully come the end of the season they will start to show the winning mentality even more that the manager is trying to install into them and we go on from there and win trophies."
Chelsea won the 2012 Champions League and 2013 Europa League, but finished 25 and 14 points adrift in the Premier League in the last two seasons and have won the championship once since Mourinho's departure, in 2009/10. Just eight members of that squad remain.
Since the extra-time Capital One Cup quarter-final loss at Sunderland, Chelsea have won four of their five games, conceding one goal, in a productive festive period.
The Blues are third in the Premier League, two points behind leaders Arsenal, and play Stoke in the fourth round of the FA Cup after a