Southampton manager Mauricio Pochettino insists the club's complaint about Mark Clattenburg is over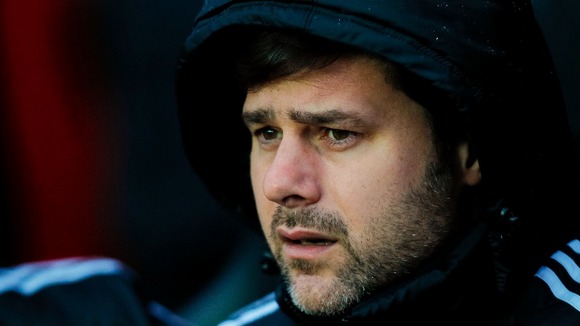 Southampton manager Mauricio Pochettino hopes the club's much-publicised complaint about referee Mark Clattenburg can now be consigned to history.
Having spent much of the first half of the season making positive headlines, Saints have spent the last week under the spotlight for the wrong reasons.
The club failed with a complaint about Clattenburg's alleged remarks to England midfielder Adam Lallana during the defeat by Everton on December 29, with the Football Association joining the referees' governing body PGMOL in taking no action.
It is a situation that has led to much debate - and ridicule - but Pochettino hopes that can be forgotten, with his focus on Saints' clash with West Brom this weekend.
"For me the matter was over a long time ago," the Saints boss said.
"I already said what I needed to say about it after the game against Everton. Now we need to look to the future and help referees as much as we can.
"I take full responsibility for what I said about that game but I think now it is time not to dwell on it, we get over it and we have to focus on the future.
"If we ever do come across Mark Clattenburg again we will try to make things as easy as possible because we know it's a tough job."
The powers that be at Southampton are understood to be sticking to their guns about the Clattenburg affair, insisting it would be difficult for him to officiate in any of their games.
That, though, does not appear to be a view Pochettino shares.
"It would not be a problem if we had Mark Clattenburg again refereeing us," he said.
"We would try to help as much as we can. We know refereeing is a very tough job that demands a lot and we try to have a very good relationship with him, a very impartial game and a very fair game which is what we all want from this game."