Southampton forward Adam Lallana annoyed by criticism over his complaint against Mark Clattenburg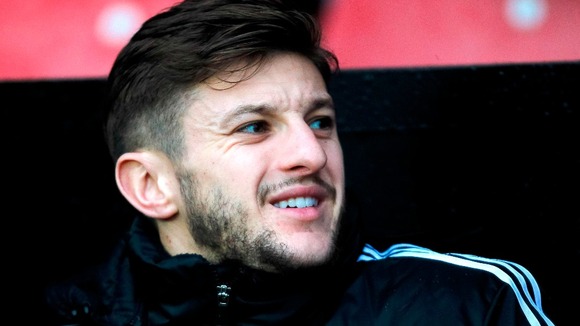 Adam Lallana was irritated by the criticism aimed at him following Southampton's complaint against referee Mark Clattenburg, according to goalkeeper Kelvin Davis.
The club's complaint about Clattenburg's alleged remarks during the Premier League defeat by Everton on December 29 was thrown out by the Football Association and the referees' governing body Professional Game Match Officials Limited (PGMOL). The official was accused of telling Lallana: "You are very different now, since you've played for England - you never used to be like this."
Despite the club rather than the player raising the matter, Lallana has been widely ridiculed, something that initially upset the attacking midfielder.
However, club captain Davis has been impressed by his response, highlighting his decisive strike in last weekend's 4-3 FA Cup defeat of Burnley as a sign of his resilience.
"I think for the first day he was a bit like 'why is everyone coming for me?'," he said.
"He made a remark after the game, conversations happen and the end result was the end result.
"But anyone that knows Adam knows that first of all he is a good pro, a good lad, a good person. I think after the first day or two he realised that himself, that he hadn't done anything wrong, he shouldn't be feeling anything negative about himself and then he banged a goal in against Burnley. That kind of epitomises where he is mentally."