Juventus legend says Man United must be "blind" for allowing Paul Pogba to leave the club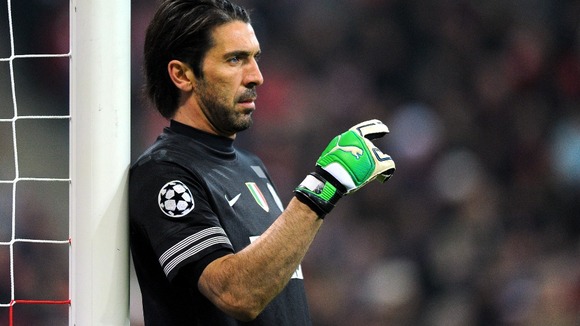 Juventus and Italy legend Gianluigi Buffon has labelled Man United "blind" for allowing Paul Pogba to leave the club.
Pogba left Man United in June 2012 after failing to agree a new contract because he'd grown frustrated at a lack of first team opportunities.
Instead, the French midfielder joined Juventus on a four year contract where he's developed into one of Europe's most gifted central midfielders.
Speaking to TV show Tiki Taka, Juventus goalkeeper Buffon said:
"Pogba is one of those players who leaves you speechless.
"When he came we didn't know him but after only three or four training sessions we were impressed by his enormous qualities.
"My team-mates and me looked at each other as to say 'Are they blind in Manchester?' (to let him go away)."
Buffon's views are shared by another play who enjoyed success at Juventus, former World Player of the Year, Zinedine Zidane.
The World Cup winner, now understudy to Carlo Ancelotti at Real Madrid, said:
"The word 'mistake' is not something you would normally associate with Alex Ferguson's time at Manchester United.
"But I do think it was a mistake letting Paul Pogba leave.
"He will go on to be one of the best central midfield players in Europe and he was the natural successor to Paul Scholes, someone they could have built the team around."