Man United make an offer for Dortmund midfielder Ilkay Gundogan according to German newspaper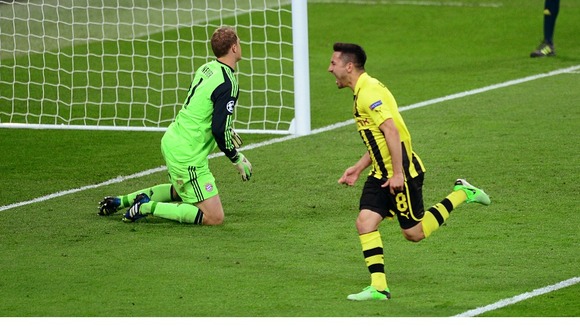 Man United and Real Madrid have both made offers to Borussia Dortmund for midfielder Ilkay Gundogan, according to German newspaper Bild.
The 25 year-old's contract at Dortmund expires in the summer of 2015 and although the Champions League runners-up would like him to stay, he has yet to decide whether to seek another challenge elsewhere.
Speaking to Bild, the German international said:
"I have not made a final decision yet. BVB are the first team I am talking to.
"I will soon make a well-thought decision. But I am keeping my options open at this point.
"Borussia Dortmund have not set me an ultimatum. I am just trying to get healthy again and get back to my best form. That's the main priority for BVB and for myself."
Gundogan is currently recovering from a back injury which has kept him sidelined for most of the season.
If today's reports in Bild are accurate it will be interesting to see how Dortmund respond to offers for Gundogan expected to rise above £20m, and whether the midfielder himself chooses to ask for a move to one of Europe's biggest clubs.