Arsenal's chief commercial officer admits they cannot compete with Man City's huge resources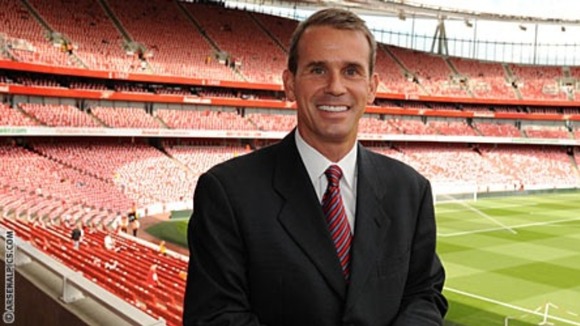 Arsenal may be leading the Premier League title race, but their chief commercial officer reckons they cannot compete against Man City's multi-millions.
The Gunners are chasing a first league title in ten years and, speaking at a Leaders Sport Network breakfast in London on Wednesday, Tom Fox said:
"You can't compete against that.
"We're a football club in London and we are a global brand, but we would never try to compete against the financial resources of a country.
"I just don't think that's a very realistic thing for us to do … trying to chase those types of owners. Obviously it's just not possible."
Nevertheless, Fox believes that success will feel particularly sweet when a self-sustaining model which has seen Arsenal's trophy count dry up in recent years finally pays off.
"Winning and doing it on our terms, in a self-sustaining way, I think (would be) incredibly powerful,
"We believe that we will be successful running the football club the way we're running it — despite a whole host of other issues, whether it's the economy at large, whether it's the make-up of the ownership."
Instead of forking out large sums for the world's finest players, Fox believes Wenger takes greater pride and pleasure in nurturing good players into world beaters.
"Almost by necessity, we have a financial model that doesn't allow us to go into the market every summer and buy all of the best players that are for sale," he said.
"His [Wenger's] mantra is that we don't buy superstars, we make them," Fox said.
"We are competing against oligarchs (Roman Abramovich at Chelsea), we are competing against nation states, we are competing against clubs all across Europe that have sources of funding that are significant, that make it very difficult for us to compete."