Player profile: Michy Batshuayi, striker, Standard Liege
by Will Unwin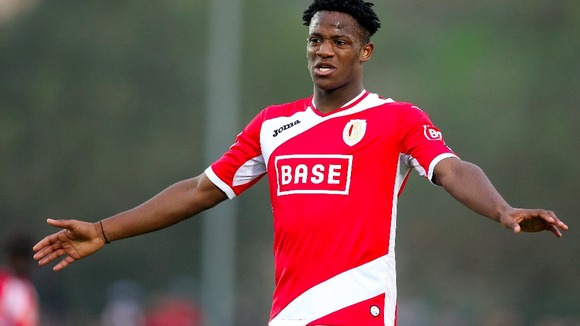 Belgium's stock has risen uncontrollably in recent years, as the likes of Romelu Lukaku and Eden Hazard scare Premier League defences on a weekly basis.
The latest Belgian name to be linked with a move to England is Standard Liege striker Michy Batshuayi, who is interesting Arsenal and Everton.
In his 26 outings this season, Batshuayi has scored 15 times for his club, many of those coming in front of scouts sent over from across Europe.
A career in football was almost lost due to early indiscipline on the part of the striker, who was released from Anderlecht's youth academy following a collection of incidents.
He later turned up at Standard who honed the more-disciplined Batshuayi, reaping the awards since his breakthrough to the first team in 2010.
Batshuayi has all the attributes to succeed in the hustle and bustle of the Premier League; he is quick, strong and his finishing is improving all the time. He can bully defenders and outpace them at will, but isn't adverse to also doing some of the grittier teamwork that other strikers might ignore.
His youthful renegade nature still sees him collect quite a few bookings and the infrequent wrath of his managers at club and international level, but he is rapidly becoming one of the most sought after forwards on the continent.
If he continues to improve at his current rate, Belgium national team coach Marc Wilmots will have to seriously consider calling him up to his World Cup squad. Batshuayi currently has 10 under-21 caps to his name, scoring five goals in the process, but no full international honours.
A trip to Brazil in the summer could push his price tag up even higher, so teams are doing their best to get his signature in January for around €10million.
Watch Batshuayi's striking skills above
Michy #Batshuayi's agent Christophe Henrotay: "Some Premier League teams are following him, but no concrete offers yet." #efc #afc
Michy is someone who is able to make a difference, and you need such a player at the World Cup.
– Kortrijk coach Hein Vanhaezebrouck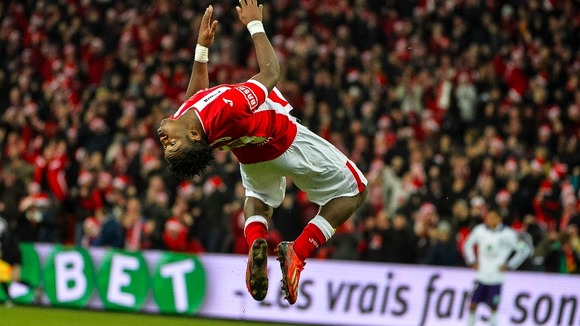 I was one of the best players, but Anderlecht couldn't keep me. They were right to throw me out, because I was no angel. I didn't realize then how bad my behaviour was.
– Michy Batshuayi speaking Sportmagazine.be.