Man United bid £35m for Chelsea playmaker Mata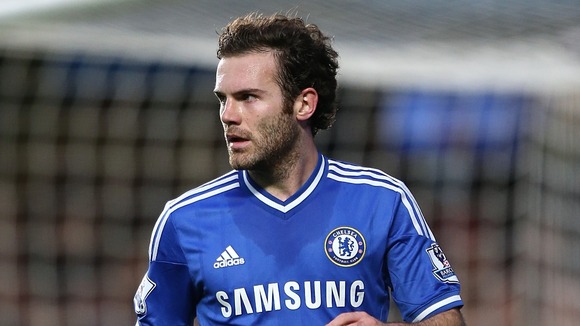 David Moyes' attempt to turn Manchester United's season around has seen them make a move for Chelsea's Juan Mata, according to reports.
Spaniard has become surplus to requirements at Stamford Bridge, as manager Jose Mourinho has struggled to find a role in the side for the former Valencia man.
It is understood that United have offered around £35million for the attacker, but the Blues are likely to push up the price, in order to let one of their assets leave for a rival.
The Old Trafford club are struggling in seventh place in the league and are in danger of failing to qualify for the Champions League, which would be a financial disaster for the hierachy in Manchester, forcing Moyes to act.
If Mata were to sign for United he would be unable to feature for the side in Europe, having already featured in the Champions League for Mourinho's men this season.
Man United will be hoping Mata can re-produce things like this