West Brom striker Anelka asks FA to drop charges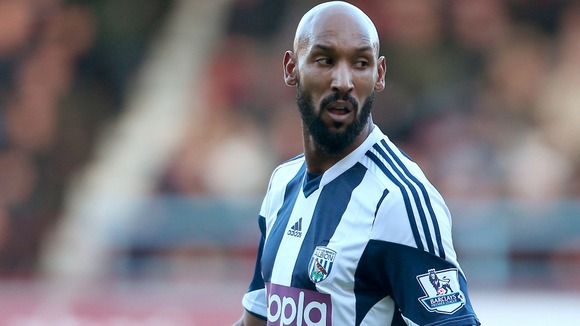 Nicolas Anelka has called on the Football Association to drop a charge against him over his 'quenelle' goal celebration and insists he is neither anti-Semitic or racist.
West Brom's French striker is facing a minimum five-match ban, unless he can prove his case, after being charged by the FA for an alleged anti-Semitic gesture.
Anelka performed a salute known as a 'quenelle' against West Ham on December 28 and is facing an aggravated charge which under new FA rules carries the five-match suspension as its starting point.
He pointed out the head of the CRIF, an umbrella group for Jewish institutions in France, had said the quenelle could not be regarded as anti-Semitic in the context it was performed in.
Anelka said in a statement on his Facebook page: "I therefore ask the English FA to kindly remove the charge made against me. And I repeat, I am not anti-Semitic or racist."