It's all very nice signing Juan Mata from Chelsea, but David Moyes needs to fit him into the Man United side
by Will Unwin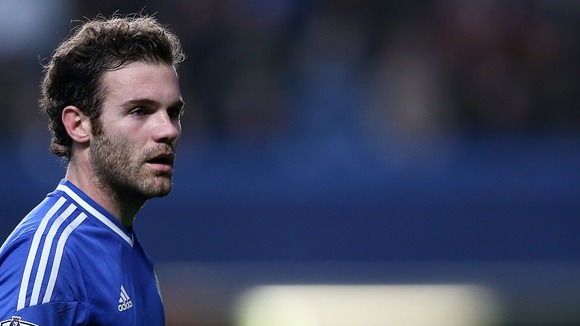 'Mata's the answer, Mata's the answer, Mata's the answer' must have been the thought swirling around David Moyes' head as he watched four of his players fail to convert from 12 yards against Sunderland on Wednesday night.
The Capital One Cup loss was the lowest point in a desperate season at Old Trafford, as Moyes struggles to find any warmth in Sir Alex Ferguson's giant shadow.
In the summer, Moyes and his new chief executive Ed Woodward looked out of their depth in the transfer market, failing to bring in anyone who could make a difference, with only Marouane Fellaini arriving from Everton for an inflated fee of £27million on deadline day.
After 22 games, United sit seventh in the league, out of the domestic cups and possessing a squad that is as likely to conquer Europe as the Swiss army.
They have finally acted by making a move for Chelsea's Spanish playmaker Juan Mata in the hope he can resurrect the deceased season the Red Devils are currently enduring.
Moyes has rarely been an aesthete, even this season he has been unable to accommodate the forward thinking talents of Shinji Kagawa, preferring to be overly reliant on teenager Adnan Januzaj, who has shone in the bleak fog of United's midfield.
Read: Man United chase Bayern defender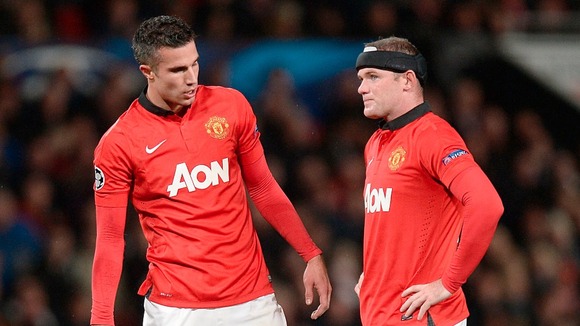 Read: Mata set for United move
It does make one wonder where Mata will fit into this team. Against Sunderland, Moyes started the game with an attacking formation including Januzaj, Kagawa and Danny Welbeck playing behind the central striker of Javier Hernandez.
Mata could quite easily play off Robin van Persie, Welbeck or Javier Hernandez, but when Wayne Rooney returns to fitness he will be preferred in the traditional No.10 role to keep the England striker happy, forcing Moyes to adjust his tactics and formation.
One option would be to use him out wide on the left, but this would limit his effectiveness, as the Spaniard would ideally want to influence the match from centrally.
As former United defender Gary Neville pondered in the Daily Mail recently: "Maybe he [Moyes] wants to play narrow wide players and maybe a three in midfield."
To find room for the former Valencia man would necessitate fiddling with the formation, but playing him alongside Rooney would almost certainly create congestion in the area they both want to utilise.
This issue might not persist beyond the end of the season, as Rooney's future looks uncertain at Old Trafford, allowing Mata to be the long-term replacement for the balding one.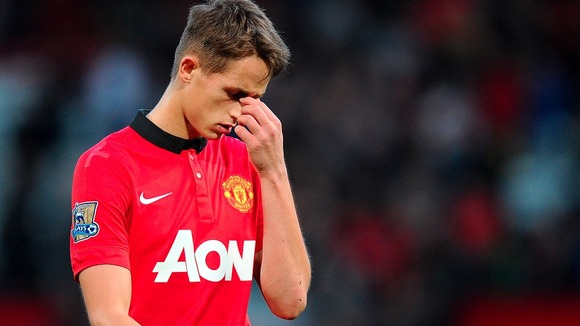 In order to form a side capable of getting into the top four next season, Moyes ideally would desire to keep all three of his attacking stars at the club, hoping the ambition of bringing in Mata will spur Rooney and Van Persie onto better things in the coming months rather than just dreaming of a transfer to sunnier climes or World Cup success.
One of very few positives this season for Moyes is the emergence of Belgian Januzaj, so the Scot would be very nervous about limiting his appearance and by association any potential development as Premier League player by playing Mata in his place.
Jose Mourinho was concerned by Mata's inability to perform a defensive role in his disciplined side; Moyes would have to be optimistic to envisage him fitting into a deeper role in the centre of midfield alongside Michael Carrick or Darren Fletcher. Even if he did get pushed into such a role, it would then diminish his attacking threat, something one wouldn't aim to do with a £37million signing.
Wherever Moyes does decide to position Mata, he will need to change the make-up of the United side, a bold move for a man under heavy scrutiny, but it could be the decision that makes the manager, potentially taking him out of that shadow that he currently resides in.