Chelsea boss Jose Mourinho claims it is in Arsene Wenger's nature to complain about things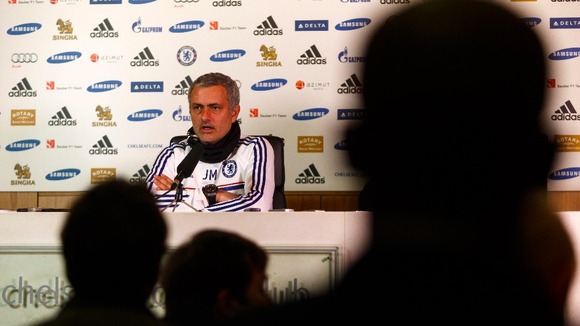 Chelsea manager Jose Mourinho is not surprised by Arsenal Wenger's comments about Juan Mata's transfer because he believes the Frenchman is always complaining.
Earlier this week, Wenger questioned whether it is fair that Mata is joining Man United having already played the Red Devils twice this season as a Chelsea player.
Arsenal's manager believes the move puts his team at a disadvantage compared to Chelsea because they must come up against the Red Devils with Mata in their team.
Responding to Wenger's comments, Mourinho said:
"Wenger complaining is normal, because he always does.
"It's something that we know. When a player plays for a club on August 20 and two weeks later on September 5 plays against the same club with a different shirt, this is normal, because this is the market.
"We don't do the market, we don't do the rules, we have just to do according to the rules. If Wenger sells Ozil to Man United in this moment I would be very happy because he sells a very important player.
"Normally he should be happy that Chelsea sold a player like Juan Mata, but this is a little bit his nature. When he says this is not fair, I think what is not fair is that his team always has the best days to play [getting more time to recover between games]."
Mourinho confirmed that he expects Juan Mata's transfer to Man United to go through "sooner rather than later" after the Spanish international confessed he wanted to move.