Everton boss Martinez wants to keep Man City midfielder Barry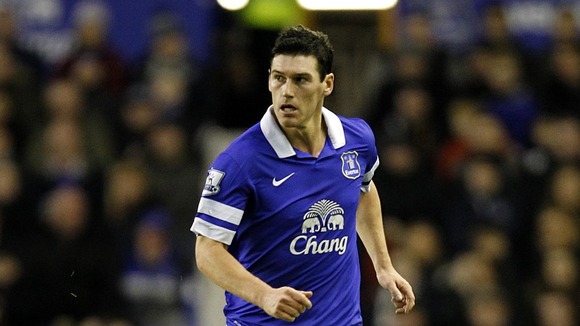 Roberto Martinez has told Gareth Barry he wants him to remain at Everton beyond the end of the season.
Barry's maturity and experience came in handy on Saturday as Everton came away from League One Stevenage with a comfortable 4-0 win in the fourth round of the FA Cup.
Barry has only missed two Barclays Premier League matches for the Toffees since he signed on loan from Manchester City in September.
City's squad is awash with midfielders so they are highly unlikely to renew Barry's contract when it expires at the end of the season.
Martinez previously stated he would only decide whether to offer Barry a permanent contract at the end of the season, but he now appears to have made up his mind regarding the 32-year-old's future.
"Gareth knows that he can stay at Everton as long as he wants to," the Everton manager said.
"He is a unique footballer.
"When he came here, I wanted him to be very important for Everton, to enjoy his football.
"He is enjoying his football. He is an incredible leader. All I want is for him to keep doing this until the end of the season and then, in my eyes, he should be helping England in the World Cup."