Schalke's director of sport admitted he turned down a bid for Julian Draxler, but hinted it did not come from Arsenal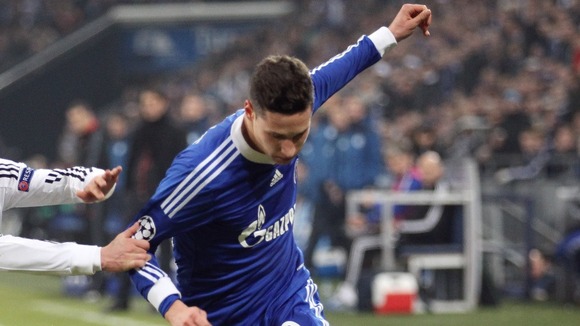 Schalke's director of sport Horst Heldt has admitted he turned down a "decent" bid for Julian Draxler last week, but hinted it did not come from Arsenal.
The Germany international was at the centre of speculation over a move to the Premier League, with reports both in England and Germany claiming Arsenal had sent a delegation to Gelsenkirchen to negotiate with the club prior to the transfer deadline.
After initially denying that any offer had been tabled, Heldt now admits he did in fact receive one.
However, contrary to reports, that bid does not seem to have been made by Arsenal, with Heldt revealing only that it "came from a club to the north of us".
Since London is no further north than Gelsenkirchen, that would seem to suggest Schalke's Bundesliga rivals Wolfsburg, perhaps the only club further north who could afford such a transfer, or a club in Russia made the approach for the Germany international.
Wolfsburg sold Diego to Atletico Madrid on deadline day and Draxler would have been a perfect replacement, but the bid was not good enough to tempt the Royal Blues.
"It had the dimension of a transfer that you don't do any day of the week," Heldt told reporters at the Arena AufSchalke.
"It was certainly a decent offer, but it wasn't sufficient for us."
Draxler had forced Heldt to reveal his cards by admitting before the match in an interview with Sky television that "it is a fact that Horst Heldt had an offer on his table for me".
According to Heldt, he did not even consider the offer. "We told Julian our opinion, and that was that," he added.