Opinion: Henderson making his mark for Liverpool
by Harry Hesp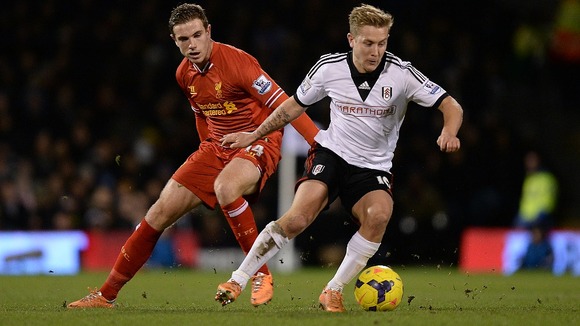 Jordan Henderson lined up at Craven Cottage on Wednesday knowing that he could have been battling relegation instead of fighting for a Champions League place.
Rewind 18 months and it appeared that the loud grumbles from The Kop about Henderson's poor performances had found their way into the manager's office, with Brendan Rodgers offering the young midfielder the chance to join Fulham as part of a Clint Dempsey swap deal, Henderson immediately turned the move down - vowing to prove himself to the newly appointed boss.
As it turns out it may have been an inspired piece of man-management by Rodgers, a bluff, with the Reds' boss claiming he never wanted to sell the former Sunderland man anyway.
"I never wanted Jordan to leave, he was a player that I didn't want to lose," Rodgers told the Liverpool Echo, "We talked about the opportunity that was there for him but it was never the case that we wanted him to go."
When Rodgers came to Liverpool he found a project in Henderson, a player low in confidence but with the willingness to develop his game and all the raw attributes to compete at the highest level.
"What he's shown is that he's a great learner. If you have the ability to learn, take things on board and devote your life to your profession, then you have a great chance," Rodgers said after the win over Arsenal.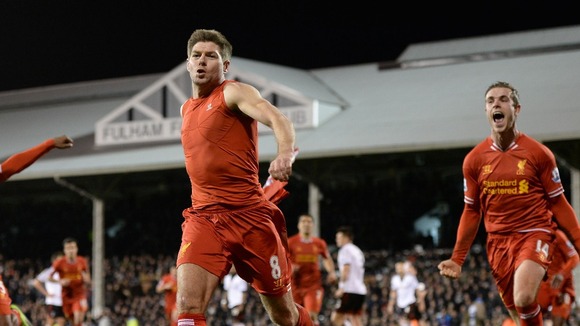 Patience. Not something that's often afforded by Premier League manager's nowadays but patient is exactly what Rodgers has been with Henderson. And he's been rewarded.
At Fulham on Wednesday night, the midfielder picked up the ball from an attacking corner on the edge of the box and with a glance and a shimmy he ran at the Fulham defence skipping past two players before creating a chance for his side.
A stark contrast to the man who appeared almost frightened of the ball just 12 months ago; immediately offloading as soon as it came to him, usually sideways and to a maximum of six yards.
Henderson was criticised for his lack of bottle during his first season at Liverpool, often caught pulling out of some 50:50 challenges, memorably against Chelsea in the FA Cup final, but again the difference in the player was evident even in his armour at Craven Cottage, sporting a cast for a broken wrist sustained in the mauling of Arsenal - he's toughened up.
Now deployed in an advanced midfield role ahead of Steven Gerrard, Henderson is showing signs of emulating the Liverpool captain and the two have developed a good understanding.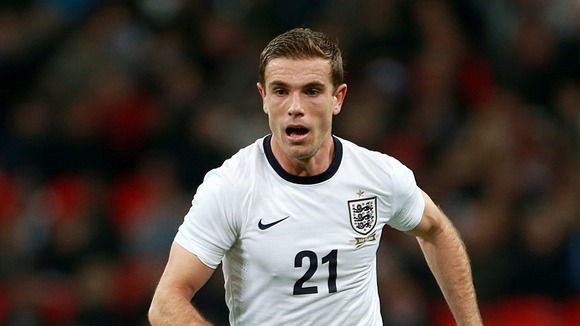 With the skipper taking up a deep role, Henderson has replaced Gerrard as the engine in the Reds midfield and their bond could be seen in their huge embrace at the end of their vital win at Fulham.
It's a combination that's working and one that is bound to have caught the eye of England manager Roy Hodgson.
Rodgers is adamant that the pair should be lining up for England when they face Italy in their opening game of the World Cup.
After the win against Arsenal, Rodgers said: "For me you had the three England (midfield) players on the pitch, Stevie playmaking from behind the two attacking players who can run, get forward and get into the box and press. Wilshere is a wonderful player. Jordan Henderson, tactically is improving so much and Stevie is in the zone just behind. It would be harder to pick a better three than that."
Time will tell if Hodgson agrees. What's for sure is that Henderson is at the heart of this impressive Liverpool team and he certainly can't be ignored.