Reports in Italy suggest Arsenal are willing to pay AC Milan £25m for Mario Balotelli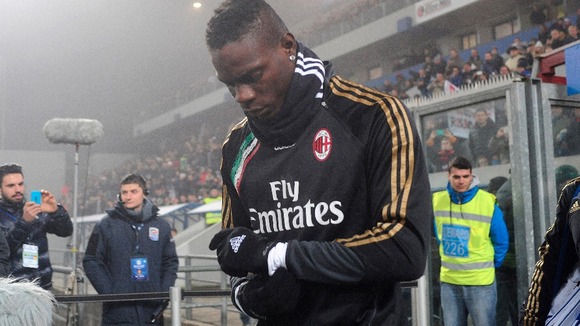 Reports suggest Arsenal manager Arsene Wenger has already met with Mario Balotelli's agent, Mino Raiola, to discuss a summer move to the Emirates.
Sport Mediaset and Football Italia are claiming the Gunners will happily part with some £25m in order to secure the Italian international's signature for next season.
There are also suggestions that German sports manufacturers, Puma, may be willing to offer Arsenal some financial backing to push through negotiations.
Wenger's team will wear a Puma branded strip for the first time next term, and the benefits of having Balotelli – one of their most valuable assets – decked out in the new kit has not been lost on the club's sponsors.
Balotelli moved to AC Milan from Man City in January 2013, bagging 12 goals in 17 games during his first half-season at the club.
This term, the 23 year-old is rumoured to be disillusioned with bad press he is receiving in Italy, while he recently confessed to missing English fans during an interview with FourFourTwo magazine.