Key battles: Arsenal v Liverpool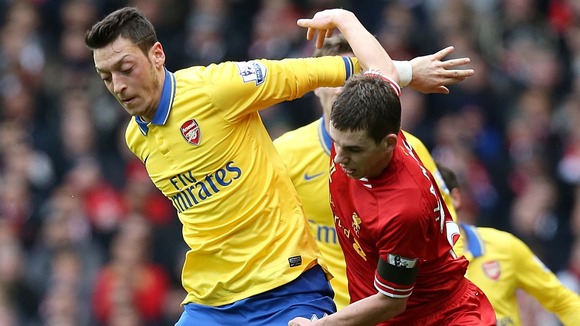 Arsenal take on Liverpool in the fifth round of the FA Cup on Sunday looking to avenge their 5-1 thumping in last weekend's Barclays Premier League clash at Anfield.
Here, Press Association Sport's Jim van Wijk looks at some of the key battles likely to determine the outcome at the Emirates Stadium.
MARTIN SKRTEL v OLIVIER GIROUD
Slovak defender Skrtel did as much damage to Arsenal with his two goals inside 10 minutes as he did keeping what little attacking threat offered by Arsene Wenger's shell-shocked side well in check.
Nevertheless, the whole of the Reds' backline will have to be tighter than they were when breached twice at basement club Fulham.
Skrtel will know he cannot afford to relax against the physical presence of Giroud, who should really have added to his 14 goals in the midweek 0-0 draw against Manchester United.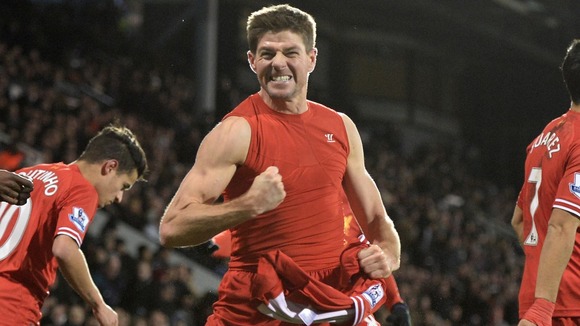 STEVEN GERRARD v MESUT OZIL
Gerrard played a major role in the midweek 3-2 win at Fulham, a superb pass setting up a goal for Daniel Sturridge and then kept his composure to score a dramatic stoppage-time penalty which moved the Reds back onto the heels of the top three.
The England captain remains the driving force behind Liverpool's resurgence under Brendan Rodgers.
Despite drawing plenty of criticism for some indifferent displays, Ozil remains integral to Arsenal's current set-up and did look more assured against United, having been told by Wenger not to become obsessed with finding the perfect pass.
Liverpool will not be quick to discount the influence of the German playmaker, who can turn a match on one moment of pure genius.
LUIS SUAREZ v PER MERTESACKER
Suarez did not get on the scoresheet when the two sides met at Anfield, with Raheem Sterling (twice) and Daniel Sturridge the others among the goals.
However, giant centre-back Mertesacker was given the runaround enough to make him all too aware of the threat posed by the diminutive Uruguay forward - who will be out to show the Emirates Stadium crowd just what the could have had with another dynamic display at the spearhead of Liverpool's attack.
Mertesacker and his central defensive partner Laurent Koscielny, meanwhile, will be determined to record another shutout as they did when the Reds were beaten 2-0 in the Premier League fixture during November.