Key battles: Man City v Chelsea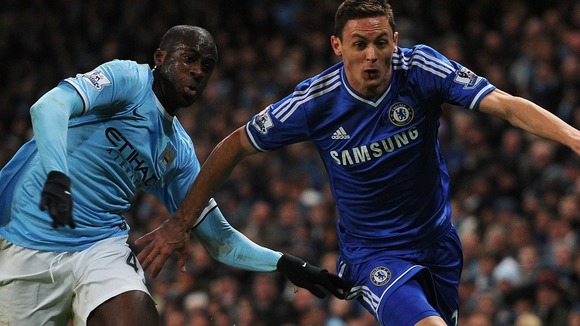 Manchester City host Chelsea in the FA Cup fifth round on Saturday bidding to avoid a repeat of the Premier League loss earlier this month.
Here, Press Association Sport looks at some of the key battles likely to determine the outcome at the Etihad Stadium.
PABLO ZABALETA v EDEN HAZARD
Hazard has been Chelsea's standout performer this season, with Jose Mourinho lauding the Belgian as the world's best young player. The forward-thinking Zabaleta will test Hazard's new-found work ethic.
YAYA TOURE v NEMANJA MATIC
Toure found himself in an unusual situation in the Premier League clash, meeting his match in the power stakes. Chelsea had to swallow their pride when re-signing Matic, but the immovable Serb is a key weapon in the armoury and Toure will have to up his game to overcome his opponent.
ALVARO NEGREDO v DAVID LUIZ
Negredo has attracted plaudits for bludgeoning defences not just with power, but also with guile this season. Luiz, to start in the absence of Gary Cahill and John Terry, is a formidable defender who must eliminate the momentary lapses he is prone to in order to tame 'the Beast'.