Revitalised Chelsea midfield could see them upset Man City again this weekend
by Jack Miller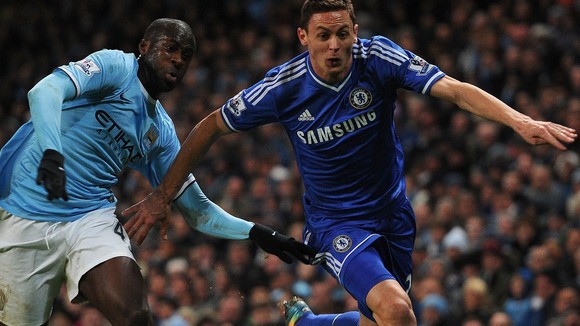 Chelsea fans certainly have cause to be optimistic ahead of their FA cup clash with Manchester City this weekend.
Two trips to the Etihad in as many weeks would terrify most fans and players alike. However, Chelsea's convincing victory a fortnight ago arguably leaves them favourites for the contest, a thought previously unfathomable with City so dominant at home this season.
Mourinho's tactical masterclass completely flummoxed Pellegrini, but it was his midfield, revitalised after the signing of Nemanja Matic, that stole the show.
A few eyebrows were raised in January when Mourinho opted to re-sign the midfielder for almost £21m, with Chelsea having previously offloaded him to Benfica as part of the deal that brought David Luiz to the Blues.
But Matic has quickly settled back into life at Stamford Bridge, and in offering a far more robust and dynamic option than the often lacklustre John Obi Mikel, has potentially transformed Mourinho's midfield into the most powerful in the Premier League.
Having left for Benfica still a boy, he now looks entirely comfortable coping with the pace and physicality of Premier League football, and Mourinho has made no secret of his delight to have him back.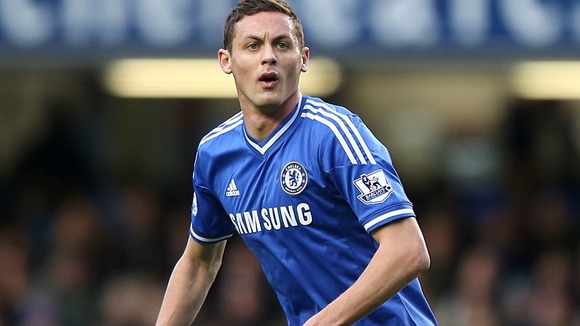 Praising his growth in Portugal, Mourinho recently said of the midfielder, 'I think he is comfortable in any game because he is good defensively but he is very comfortable with the ball. His left foot is soft, the ball always comes sweet and the decision is always an easy, simple one. The team flies when somebody makes it so simple.'
Against City he was immense. Somewhat ironically now playing alongside Luiz, Matic shone in his role in front of the back four, offering both defensive cover and plenty of enterprise going forward.
His through ball to free Willian in the 25th minute was world class, and his sensational left-footed strike early in the second period was unfortunate to cannon off the bar.
With his height and power it is easy to see why Matic has repeatedly been compared to Yaya Toure since his move back to England.
Perhaps lacking the influence of Toure going forward, he is far more disciplined and consistent when it comes to his defensive-midfield responsibilities.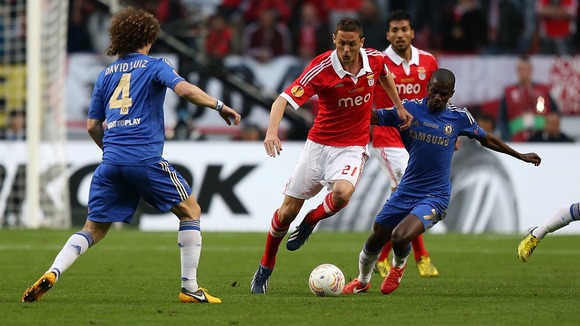 It would be absurd to suggest that Toure met his match last Monday, but on the night Matic dominated him. Toure was hounded by the Serbian on the ball, and yet could not get near him when their roles were reversed.
The moment in the second half where Matic received the ball in his own half before turning, shrugging off and driving past Toure epitomised their battle that evening.
There's no doubt that Matic has been a big part of Chelsea's recent form. Despite the blip at West Brom earlier this week, since Christmas they have launched themselves from title chasers to serious contenders.
Matic looks almost certain to start again against City, and with John Terry and Gary Cahill appearing increasingly likely to shake off knocks he may find himself alongside Luiz once again, with Ramirez playing further forward.
City will be desperate to avoid another defeat to their championship rivals, not only to progress in the Cup but to avoid the enormous psychological blow Chelsea would land if they completed an unlikely double at the Etihad tomorrow.