Transfer costs - who has spent more over the last two seasons, Man City or Chelsea?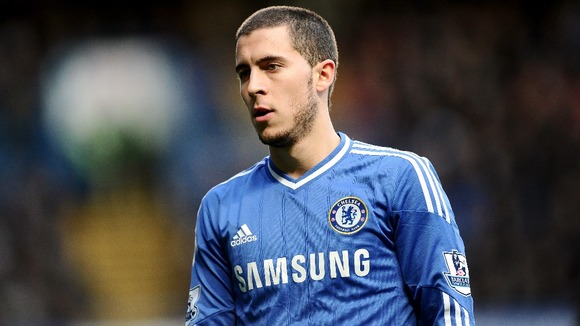 Manchester City and Chelsea met on the pitch last week while their managers clashed off it. With hostilities set to be renewed for an FA Cup fifth-round tie this weekend, here Press Association Sport looks at one of the topics of debate between managers Manuel Pellegrini and Jose Mourinho - transfer spending.
Calculations are based on reported fees for transfers over the past two seasons.
MANCHESTER CITY
IN:
Aug 2012: Jack Rodwell £12million
Aug 2012: Scott Sinclair £6.2million
Aug 2012: Richard Wright free
Aug 2012: Maicon £3.5million
Aug 2012: Javi Garcia £15.8million
Aug 2012: Matija Nastasic £13.3million
Jun 2013: Fernandinho £30million
Jun 2013: Jesus Navas £14.9million
Jul 2013: Stevan Jovetic £22million
Jul 2013: Alvaro Negredo £20million
Sep 2013: Martin Demichelis £4.4million
TOTAL SPENT: £142.1million
TOTAL SPENT 2013-14 SEASON: £91.3million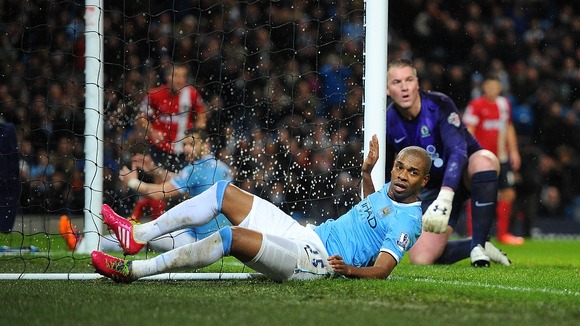 OUT:
Aug 2012: Emmanuel Adebayor £5million
Aug 2012: Adam Johnson £10million
Aug 2012: Nigel de Jong £3million
Aug 2012: Stefan Savic free
Jan 2013: Mario Balotelli £19million
Jun 2013: Wayne Bridge free
Jun 2013: Carlos Tevez £12million
Jul 2013: Kolo Toure free
Jul 2013: Roque Santa Cruz free
Jul 2013: Maicon free
Aug 2013: Denis Suarez free
Oct 2013: Abdul Razak free
TOTAL INCOME: £49million
NET SPEND: £93.1million
TOTAL INCOME 2013-14 SEASON: £12million
NET SPEND 2013-14 SEASON: £79.3million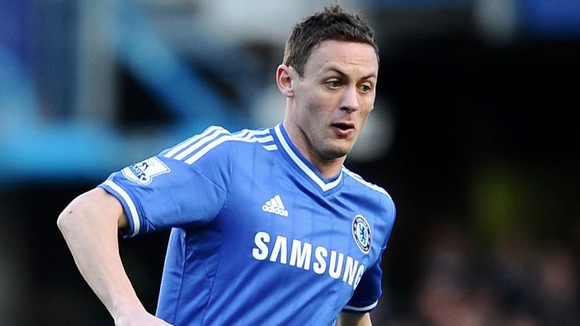 CHELSEA
IN:
Jun 2012: Eden Hazard £32million
Jul 2012: Marko Marin £7million
Jul 2012: Oscar £25million
Aug 2012: Cesar Azpilicueta £6.5million
Aug 2012: Victor Moses £9million
Jan 2013: Demba Ba £7million
Jun 2013: Andre Schurrle £18million
Jul 2013: Marko van Ginkel £8million
Jul 2013: Mark Schwarzer free
Aug 2013: Willian £32million
Aug 2013: Samuel Eto'o free
Sep 2013: Christian Atsu £3.5million
Jan 2014: Nemanja Matic £21million
Jan 2014: Mohamed Salah £11million
Jan 2014: Kurt Zouma £12.5million
TOTAL SPENT: £192.5million
TOTAL SPENT 2013-14 SEASON: £106million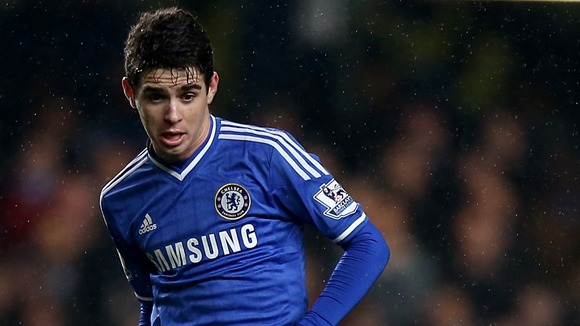 OUT:
Jun 2012: Didier Drogba free
Jul 2012: Salomon Kalou free
Sep 2012: Raul Meireles £8million
Jan 2013: Daniel Sturridge £12million
Jul 2013: Jeffrey Bruma £2.5million
Jul 2013: Florent Malouda free
Aug 2013: Ross Turnbull free
Dec 2013: Yossi Benayoun free
Jan 2014: Kevin de Bruyne £18million
Jan 2014: Juan Mata £37.1million
Jan 2014: Michael Essien free
TOTAL INCOME: £77.6million
NET SPEND: £114.9million
TOTAL INCOME 2013-14 SEASON: £57.6million
NET SPEND 2013-14 SEASON: £48.4million