Pellegrini Exclusive: "Barcelona is the best team in the world"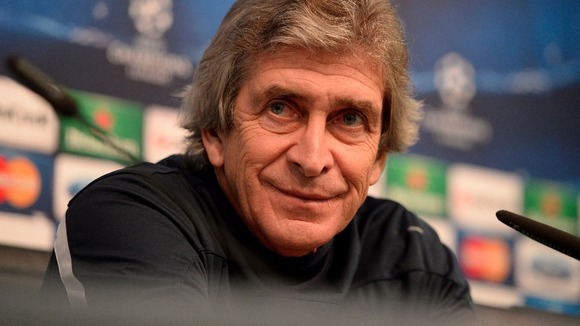 Man City manager Manuel Pellegrini has told ITV Football that Barcelona are still the best team in the world ahead of their Champions League meeting at the Etihad tonight.
Earlier this week, Jose Mourinho had suggested to ITV's Gabriel Clarke that the current Barcelona team is their worst for many years.
But Pellegrini, who is hoping to follow up Saturday's FA Cup victory over Chelsea with a famous home win over the Spanish giants, said:
"I think Barcelona is the best team in the world, now and in the last five years.
"We will try to win from the beginning. We must be a very balanced team with our identity and our personality."
Pellegrini believes his team have come a long way in a very short time since they were outclassed at home against Bayern Munich in December in the Champions League group stages.
"When we lost against Bayern Munich at home everyone said we didn't have the level to play in Europe.
"So I think that we are improving a little bit. From December to February, we are two months further on."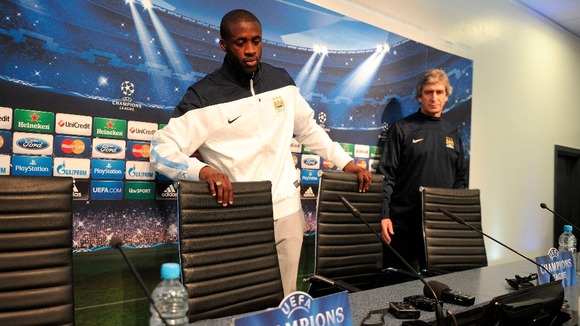 Meanwhile, City midfielder Yaya Toure wants his team-mates to be positive when they come up against his former club, who he believes have weaknesses in defence.
"Up front they are very strong, but defensively they leave space and we have a chance with the players we've got," he said.
Lionel Messi has never scored at a Premier League club's ground in the Champions League, and despite admitting the Argentine has no equal, Toure doesn't think the Citizens should focus on stopping him tonight.
"We don't think to try to stop him. We think to try and hurt them in a positive way, try to press them.
"For us it's the time to go one step more, you know. It's time to make history – that is what I'm here for."