Man City boss Manuel Pellegrini launches astonishing attack on Swedish referee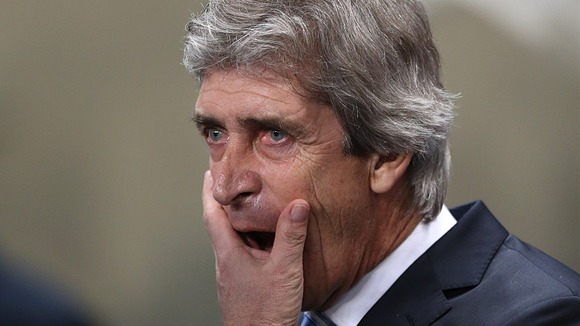 Man City boss Manuel Pellegrini launched an astonishing attack on referee Jonas Eriksson after the 2-0 defeat by Barcelona, accusing him of being "not impartial" and suggesting UEFA had made a mistake in appointing an official from Sweden.
The comments are set to land City's manager in serious trouble with UEFA, especially after he suggested that Eriksson was trying to make up for making an error against Barcelona in a previous match against AC Milan.
Pellegrini's statement overshadowed a game which was decided by Lionel Messi's penalty, which led to Martin Demichelis' dismissal, and Dani Alves' last-minute strike.
The City manager said: "From the beginning I felt the referee was not impartial to both teams so he decided the game with a foul that he didn't whistle against and a penalty with Demichelis that was not a penalty, it was outside the box.
"He did not have any control of the game. He was on the side of Barcelona from the beginning until the end.
"I think it was not a good idea to put a referee from Sweden in charge of such an important match, especially a referee who has made an important mistake against Barcelona in a previous match."