West Brom suspend Anelka following FA ban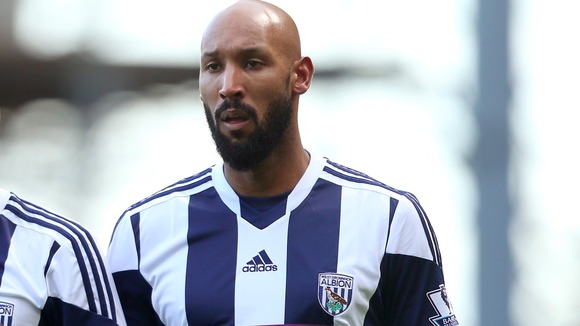 West Brom have suspended Nicolas Anelka after the striker was handed a five-match ban for making the controversial 'quenelle' gesture.
The club reacted swiftly on Thursday following the conclusion of Anelka's independent regulatory commission hearing.
Anelka was also fined £80,000 for an aggravated breach of Football Association rules and ordered to attend an education programme. He has the right to appeal and his legal team has confirmed he is considering that option.
West Brom said in a statement on their website: "The club has suspended Nicolas Anelka pending the conclusion of the FA's disciplinary process and the club's own internal investigation."
Anelka was charged after performing the gesture, which has been described as racist and anti-Semitic, after scoring for the Baggies at West Ham on December 28.
The two charges the 34-year-old faced - that the gesture was abusive and/or indecent and/or insulting and/or improper, and that it included a reference to ethnic origin and/or race and/or religion or belief - were both found proved.
West Brom, who allowed Anelka to play for them during the investigation, added in their statement: "West Bromwich Albion treats very seriously any such allegation which includes any reference to ethnic origin and/or race and/or religion and/or belief."