Fulham boss Magath: Mitroglou is not fit enough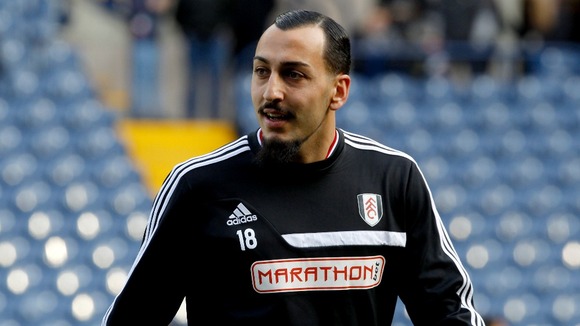 Fulham manager Felix Magath insists £12million striker Kostas Mitroglou must contribute defensively if he is to play a role in their Barclays Premier League survival bid.
Mitroglou has been dropped for Saturday's west London derby against Chelsea as Magath insists he is not yet ready for the demands of English football.
The 25-year-old Greece striker made his debut in last weekend's 1-1 draw at West Brom, but will not return to Fulham's squad until the trip to Cardiff on March 8.
Magath believes the deadline-day signing from Olympiacos needs more time before he is ready to spearhead the Cottagers' attempt to climb off the foot of the table.
"Mitroglou is used to playing in a small league and was playing at the best club in this league. Olympiacos were always the better team and attacked a lot," Magath said.
"Mitroglou is a fantastic finisher and you need such players when you're in the box, but he's not used to it when teams have to be more defensive.
"The problem is not that he's not fit enough, more that he needs to get used to the Premier League and to working defensively, which he has not been asked to do before.
"I've told him that he must get used to the situation in the best league and do more defending. He's fit enough to play half an hour or so, not 90 minutes.
"He will develop and has worked hard over the last four weeks. He will be ready for next week.
"We're not in a normal situation, we're in special situation. It doesn't help us if he gets into a game he can't manage. I tried him against West Brom last weekend."