Greg Dyke could give England tickets to schools for some Euro 2016 Wembley qualifiers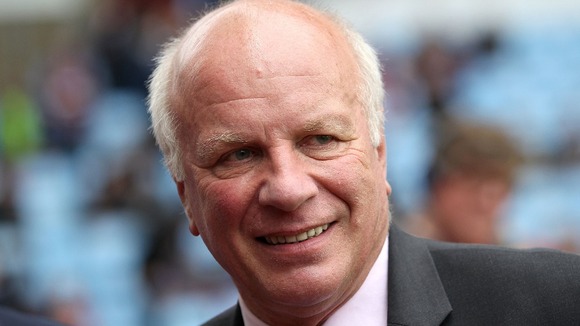 Schoolchildren may benefit from tickets to England's less attractive Euro 2016 qualifiers if Wembley struggles to sell all the seats, the Football Association chairman Greg Dyke has disclosed.
Dyke insisted England's basic support was "quite large", but accepted that the FA may have to look at price incentives for some games or going to schools.
England's qualifying group of Switzerland, Slovenia, Estonia, Lithuania and San Marino may be straightforward in a football sense, but is more difficult in terms of shifting tickets.
Dyke, speaking after the International FA Board meeting in Zurich, said: "I am always amazed how many people do turn out, the basic support for England is quite large. If it's a less attractive match we have to work out how to make that more attractive to a larger number of fans.
"That might mean pricing, it might mean going around to schools and the rest of it. You have to look at how you fill the stadiums sometimes when the opposition isn't as strong as we would like."
Dyke also gave a cautious welcome to a scheme being studied by UEFA aimed at making friendlies more attractive, which would pit the top countries against each other in a nations' league, which would see promotion and relegation between different tiers.
He added: "In principle we would be quite interested. The hard thing about that is the detail, but I think a nations' league where we played the top nations would be very attractive, yes."
Dyke was speaking after an FA proposal to the law-making body IFAB led to a ban being agreed on players in this summer's World Cup displaying any messages on under-shirts.
New rules come into force from June 1 saying players should not display any personal slogans at all on under-shirts.
FA general secretary Alex Horne said: "The idea is to get some consistency. The simplest rule for the image of the game is to start from the basis that slogans will not be allowed."
The IFAB also decided to draw a line to say there will be no more use of video technology in football apart from goal-line systems.
FIFA secretary general Jerome Valcke said: "The world may change but the use of the video will not be in our game except the use of the GLT for the time being.
"There is a risk that using video will change the nature of our game and that every time the referee needs to make a decision he will ask to stop the game."