League Managers Association chief executive Richard Bevan criticises Alan Pardew after touchline incident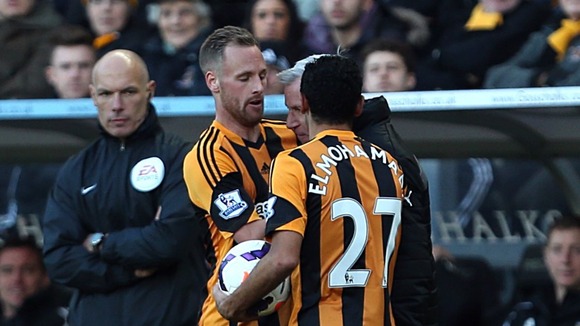 Newcastle manager Alan Pardew's headbutt on Hull player David Meyler has been branded "unacceptable and inappropriate" by managers' chief Richard Bevan.
The Newcastle boss was fined £100,000 and given a formal warning by his club and appears certain to face disciplinary action from the Football Association too after the incident in his side's 4-1 win at the KC Stadium on Saturday.
League Managers Association chief executive Bevan said he had spoken to Pardew, who was "extremely sorry", and would talk to him again on Sunday.
Bevan told BBC Radio Five Live's Sportsweek programme: "The buck stops with Alan. It's unacceptable, it's inappropriate and it's insupportable from every perspective and Alan knows that.
"He immediately realised the serious error, (made) sincere apologies to all parties and obviously (has) deep regret.
"It was good to see (Hull boss) Steve Bruce's reaction and Hull accepting (Pardew's apology).
"But Alan does need to think hard about how not to put himself in that position again."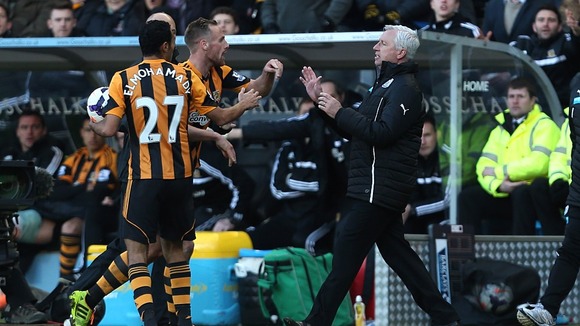 Pardew said after the match he would have to "to sit down and stay out of the way" in future rather than roam his technical area to avoid getting embroiled in similar incidents.
Bevan added: "I was pleased to see Newcastle in a very short period of time making a very swift, professional response that provided Alan with a very heavy fine and a formal warning."
Bevan also said the LMA was reviewing the technical area with a view to moving managers further away from the action.
He added: "We did a technical report six or seven months ago, interviewing 40 referees and 40 managers, and we're looking at the moment how the technical area works in America, for example, in other sports and seeing how we can look to improve several problems that occur because of the positioning."
Bevan admitted the tight confines of some of the old grounds would pose a problem, with the manager also needing to be kept out of the fans.
He added: "But what we can do is make a serious effort to look at how the technical area should be placed."