Bendtner vows to keep going until the end at Arsenal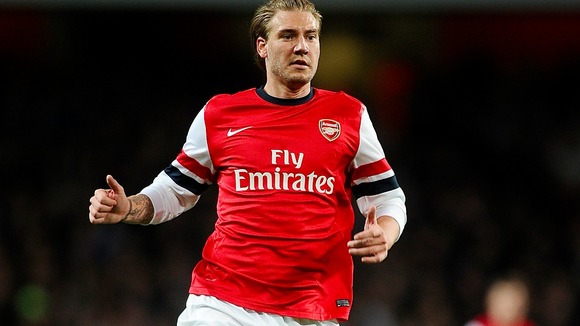 Denmark striker Nicklas Bendtner intends to remain ever professional right until his last day in an Arsenal shirt.
The 26-year-old forward is expected to line up against England at Wembley on Wednesday night, despite once again finding himself on the fringes of the Gunners' first-team picture.
Bendtner, who spent loan spells away at Sunderland and then Juventus, was looking to make the most of another chance at the Emirates Stadium this season, having been close to leaving for good in the summer to first Eintracht Frankfurt and then Crystal Palace.
However, following an ankle injury when scoring in the win over Cardiff on New Year's Day, Bendtner has fallen behind fit-again Yaya Sanogo as back-up to lead frontman Olivier Giroud.
Bendtner is out of contract at the end of the season and so could now sign an agreement to move abroad as a free agent.
However, the Dane has no intention of being anything other than fully focused for what could be his final few months at a club where he came through the youth ranks.
"I have been very positive. I feel I have shown every time I have played that I want to play there," said Bendtner, who could come back into contention for Arsenal's starting XI in the FA Cup quarter-final against Everton on Saturday.
"I don't think I have ever pulled my socks down and been like 'f*** this, I don't care', but I have played like I had a future there and I am going to continue doing that until the end of the season, then we might part ways.
"I will have no hard feelings. I have had a good time there, and if it does finish for us then I am going to be a bit upset, but that is football, that is life."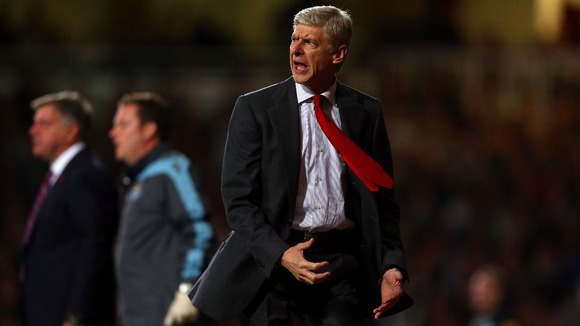 Bendtner will not let his head drop as the Gunners aim to make sure a campaign of great promise does not end in bitter disappointment.
The striker said: "You have to try to stay professional about it, and if I do get the chance to play, then I am an Arsenal player still and I will do everything I can to help the team, which is what I have been doing.
"It is hard, though, when you feel like you have something to contribute but do not have the opportunity.
"But I know the situation I am in and if that has an effect on why I don't play, then that is up to the manager."
Bendtner added: "All I can do is keep myself available, it is then down to the manager to select who is playing."
Denmark finished second in their qualifying group behind Italy, but only four wins from 10 matches meant they did not secure a place in the play-offs for a shot at Brazil this summer.
Coach Morten Olsen has brought a mixed squad to Wembley and Tottenham midfielder Christian Eriksen is not expected to be involved because of a back injury.
Bendtner said: "It is a friendly. There is not a lot at stake and a lot of players have played a lot of games, so it will be difficult for us, but we have quality and hopefully we can show that on Wednesday."