Five things we learned from England v Denmark
by Will Unwin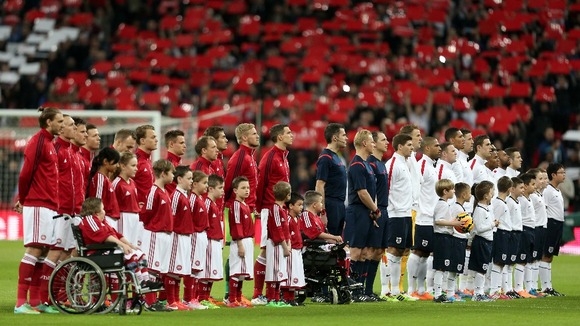 Our man at Wembley, Will Unwin, explains why time is running out for Chelsea defender Ashley Cole on the international scene, and how Liverpool can help the Three Lions excel on the biggest stage.
Here are five things were learned from England v Denmark:
1. Cole is running out of time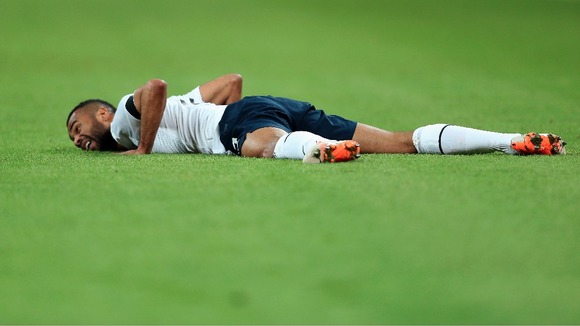 After losing his place in the Chelsea side to Cesar Azpilicueta, the England defender's World Cup place has been put in jeopardy. His performance on Wednesday night won't have improved his chances of a trip to Brazil as he came up against the nigh-on non-existent Emil Larsen, who rarely pushed forward to give the former Arsenal man any trouble. His dynamism down the left-hand side was shown just before half-time when broke free, crossing for Raheem Sterling, but his sliding effort was enough to divert the ball home. He was withdrawn at the interval, replaced by the man who will take his job in the long-term but, increasingly likely, the short-term, too.
2. Shaw's booking a cab to Heathrow for a flight to Brazil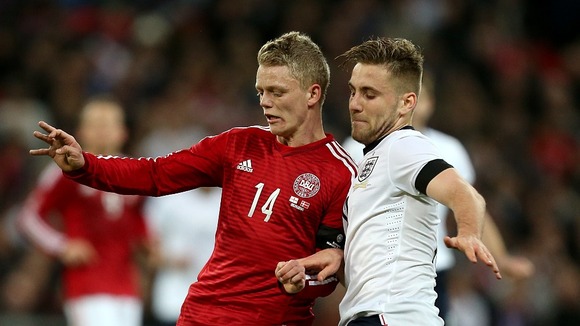 The level of joy felt by Luke Shaw upon his call-up to the national team was reminiscent of a time when footballers saw playing for England as the pinnacle of their career, as opposed to this current climate where money is key and club dominates over country. His first major involvement saw him run the overlap for Sterling, showing off his pace and power to get beyond the Danish full back, before putting in a dangerous ball across the six-yard box, which the visitors just managed to clear. Another surge of pace saw him drive the ball out of defence quickly, taking up to the opposing 18-yard box, allowing him to assist Sturridge in making a cross. If he can consistently run at defences with speed on the inside and outside of full-backs, then he would provide an option that neither Baines or Cole have within their locker.
3. Henderson needs more confidence on the big stage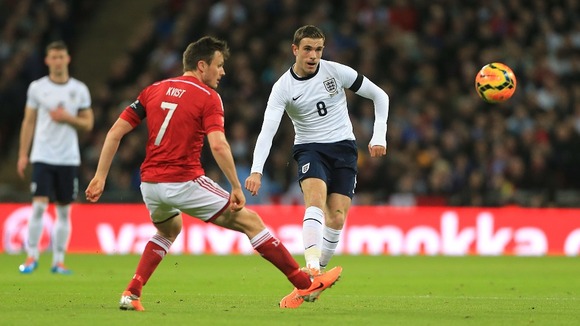 Having suffered from an incredible level of malignity during the early parts of his England career following his move to Liverpool, Jordan Henderson has finally returned to the international set-up, but certainly still has a point to prove. A few bouts of dynamism were evidence of his ability, but he seemed content to show what he could do via a calm and collected performance alongside his mentor Steven Gerrard, knowing Hodgson wants reliable men with him in Brazil.
4. The Liverpool effect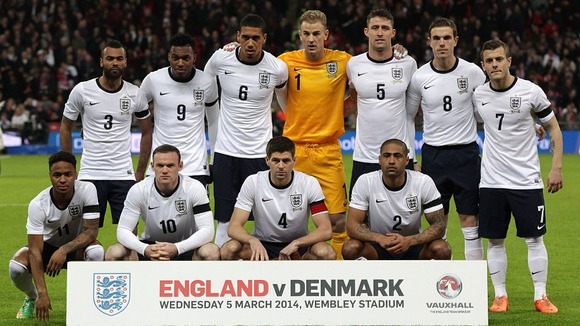 Some of the great international teams have been based around strong club sides; Spain's current crop of Barcelona stars show how productive having a nucleus from a successful outfit can be. England started their friendly with Denmark by including five members of Liverpool in-form title challengers, as Roy Hodgson prepares for the World Cup. Those that played at Wembley seemed to have brought their domestic momentum onto the international scene, even they didn't make a significant difference on the night. Once Brazil comes around, deploying those who have recently achieved success in the Premier League, could give England a slight advantage in their group. On Wednesday, the early tempo from the men who have joined up from Melwood showed what could be achieve, as a collective, proven by Sturridge's header with ten minutes to go.
5. Balance isn't there yet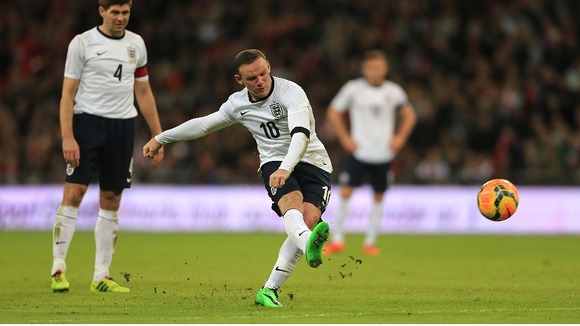 Starting the game with Daniel Sturridge on the left and Wayne Rooney centrally, seemed a touch odd, as the Manchester United striker has never looked at his best in that role in recent years and it limited the impact the Liverpool man could have on the game, made more surprising considering his impressive scoring rate for Brendan Rodgers' side. The two were afforded the flexibility to swap positions, but neither seemed to get a grip of how they were supposed to operate on the night. Raheem Sterling rotated between the left and right flank, with war veteran Jack Wilshere appearing on the opposing side for some reason. Once Rooney departed, Sturridge spent more time as a central striker, culminating in his goal late on. Hodgson might have a tough decision to make when it comes to deploying Rooney in Brazil, especially with his current No.9 in such good form.