Watch Ian Wright: Nothing to something on ITV4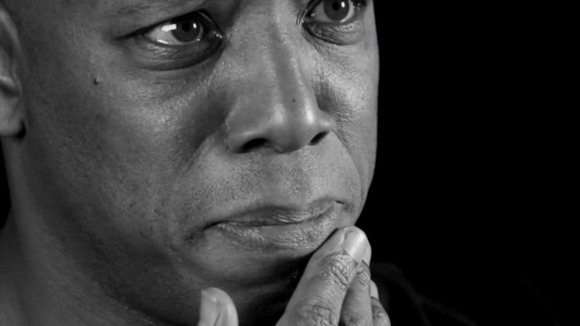 Ian Wright has revealed how his treatment by his stepfather as a child has left him with anger he still struggles with.
In a candid interview, for ITV4 documentary Ian Wright: Nothing To Something, about his early life and career focusing, through a series of vividly recalled and often emotionally recounted memories, on how he overcame many setbacks to achieve success, the former Arsenal and England striker speaks with brutal frankness about his tough upbringing, the importance of positive male role models for boys, his late entry to the game, and his close relationship with David Rocastle, who died from cancer aged just 33.
Watch an exclusive clip below...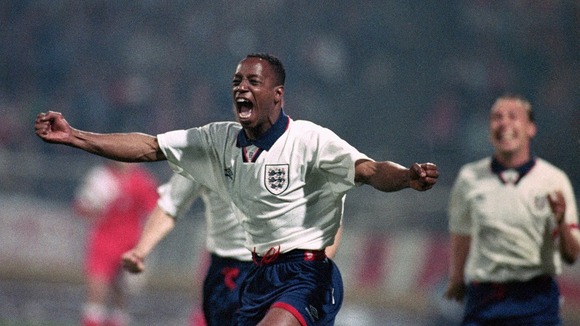 Ian says that after his father left when he was 18 months old, his stepdad came in and disliked him in particular. Ian explains that, despite counselling, the residual anger he has about his stepfather remains to this day.
It's one of those things where I try not to harbour the anger because even now I mean I'm sitting here and I'm just raging. And when you think about why people are like that, and I suppose it might have gone down to why I adopted Shaun at such a young age, he was just two and eight months just getting ready to turn to three. And I could not understand, even with having nothing, how somebody could come in and treat a child like my stepdad treated me. And it's feelings that I harbour that even with the counselling it's very hard to try and shake them off. It's very, very hard.
– Ian Wright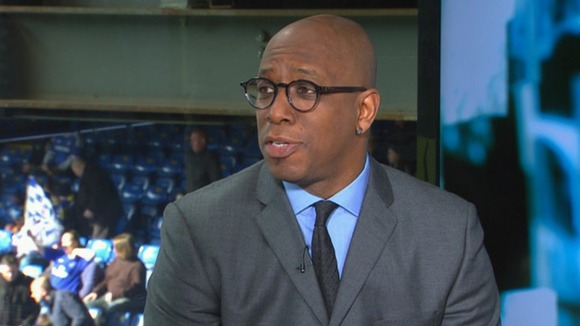 I remember when we were younger, Match of the Day and watching football was all I lived for. It was just pure football from a young age. And I remember it used to come on and because we were in the one bedroom, so if the television is here and the bed is here, we'd be in the bed and we'd have to turn away from the telly.
– Ian Wright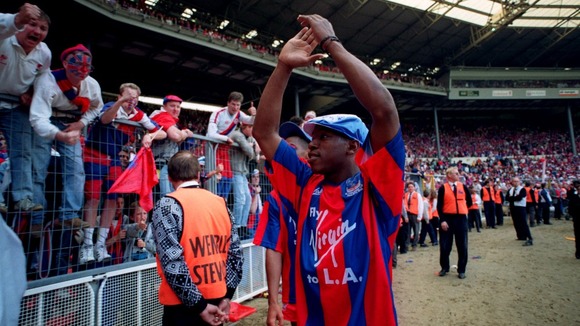 Ian also talks about almost giving up football after failing to get a contract with a club despite numerous trials.
I tried, I went to all the trials, I wrote to all the London football clubs. I got answers from Orient, Charlton, Millwall, Crystal Palace. They all said, 'We ain't got no spaces,' this and that… And it just didn't happen for whatever reason. So after that I said, 'Football, I'm not bothering with it, it's over for me.'"
– Ian Wright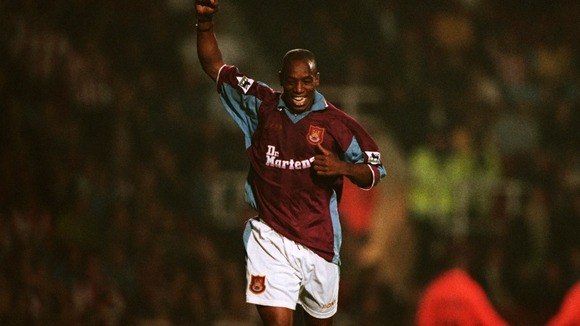 He describes being jailed for driving offences during the documentary.
I remember going in, them taking you into a room, debriefing you, giving you the clothes and all that, coming out, bang go to the cell, slam the door. Honestly, I burst into tears like a child, I couldn't believe where I was. And it was almost for me like an eye opener from God, saying, 'Listen, you've got to focus on what you're doing, you've got to work hard.' You know, all I ever wanted to do was play football.
– Ian Wright
Watch: Ian Wright: Nothing To Something ITV4 at 10pm on Tuesday 11 March