Bayern Munich v Arsenal: LIVE Champions League football on ITV and ITV.com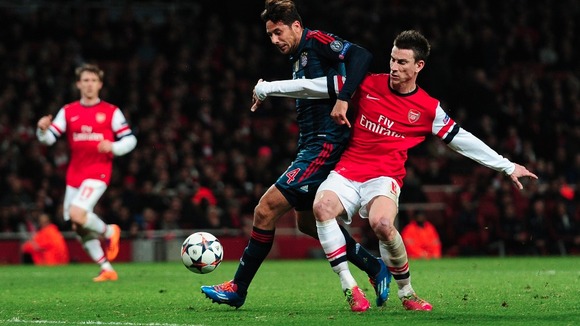 Tune into ITV or ITV.com/football to find out if Arsenal can upset the odds by knocking Bayern Munich out of the Champions League in their own backyard.
The first leg turned into something of a nightmare for Arsene Wenger's side when Mesut Ozil missed an early penalty and goalkeeper Wojciech Szcz?sny was dismissed before half-time.
Pep Guardiola's team showed why they are favourites to win the tournament in the second-half, dominating possession and scoring twice past a stretched Arsenal team.
Can the Gunners come away from the Bundesliga's runaway leaders with a two goal advantage? They proved it's possible last season, while Saturday's 4-1 hammering of Everton should mean Wenger and co. are full of confidence in Germany.
Join Adrian Chiles, Lee Dixon and Roy Keane in the studio from 7:30pm on Tuesday 11th March, with kick off at 7:45pm.