Real Madrid star Gareth Bale enjoying football in Spain: 'There are no long balls like there are in England'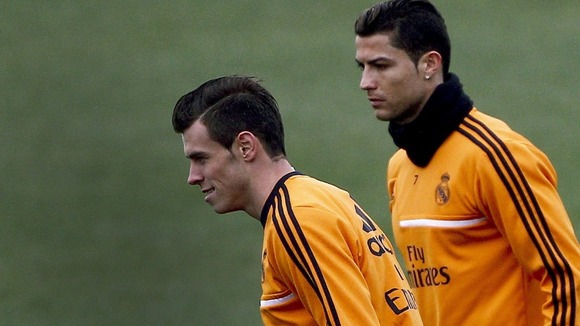 Real Madrid's £100m wonder Gareth Bale has praised the standard of football in Spain compared with England's tendency to employ a "long-ball" style.
"The big difference is the tactical play and the way all teams play a lot of good football. There are no long balls like there are in England," the Welshman said.
"That is the biggest thing about Spain – it is all passing and movement. It has been a new experience, which I am obviously learning from and enjoying.
"All the teams, no matter if they are at the top or the bottom, try to play football. It is exciting, it is a great league and it is great to be playing here."
Bale also revealed that he's a fan of the warmer climate in Spain.
"Naturally it has taken me a bit of time to get used to everything, but I am really enjoying my football and especially the weather," he joked.
"I have enjoyed my six months in Spain so far. It took me a bit of time to get up to speed, but I think my performances have come on well.
"I still feel like there is a lot more to come from me. Hopefully, I can keep improving and playing well."