Mourinho expects Drogba to return to Chelsea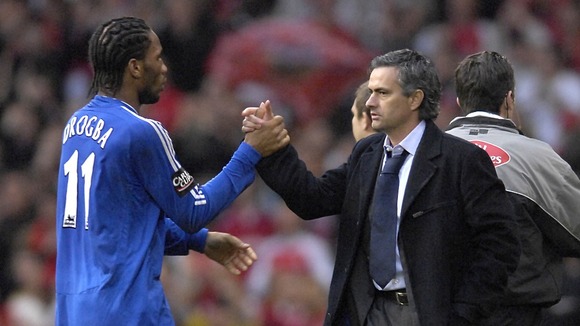 Chelsea manager Jose Mourinho has told ITV that he believes former striker Didier Drogba will almost inevitably return to the club in some capacity, even potentially as a player.
The Ivorian striker, who will player against Chelsea on Tuesday night, is a club legend at Stamford Bridge.
Asked if he thought Drogba would one day be part of the set-up at Stamford Bridge again, Mournho told Gabriel Clarke: "I think so - he likes the club, the club likes him."
Drogba scored the winning penalty in Chelsea's 2012 Champions League final victory over Bayern Munich, something that will never be forgotten by the now Galatasaray striker or west Londoners.
"It's the most important part of his history; he is part of the most important moment of the club's history [winning the Champions League]," Mourinho explained.
"I think destiny will, not even destiny, I think a collective desire from the club and from Didier means that one day, sooner or later, as a player, a coach, as an ambassador, as a board member, and because of the respect between him and the feelings between him and owner, (I think) the situation is normal that Didier comes back."
Watch the interview with Jose Mourinho on ITV at 7.30pm on Tuesday 18th March, ahead of Chelsea v Galatasaray