Cellino Leeds takeover in doubt after tax evasion verdict in Italy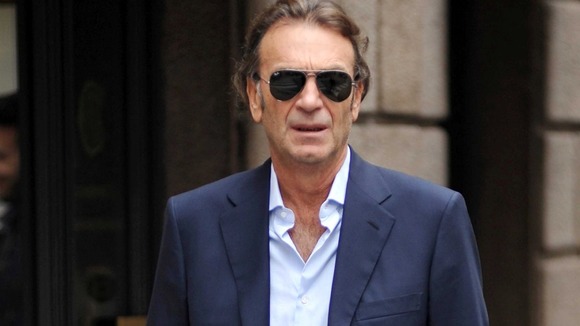 Massimo Cellino's chances of completing a takeover of Leeds appear to have been dashed after the Italian businessman was reported to have been found guilty of tax evasion by an Italian court on Tuesday.
A court in Cagliari was reported to have found Cellino guilty of avoiding payment of more than 400,000 euros in import tax on a yacht he bought in 2010. It was reported that Judge Sandra Lepore fined Cellino 600,000 euros and ordered the vessel, named Nelie, be confiscated.
Cellino's defence lawyer Giovanni Cocco, announced that Cellino, who was not in court, planned to appeal against the court's ruling.
"This verdict is absolutely unjust and we will appeal," he told the Guardian after the brief court session.
Cellino, 57, heads Eleonora Sports, who agreed to buy Leeds from Gulf Finance House Capital on February 1.
Cellino had been hoping to have his takeover ratified by the Football League. It had said last Thursday, ahead of the Cagliari court hearing, that it could take up to 10 more days to make a decision on the ownership of Leeds.
The governing body's 'owners and directors' test, prevents anyone with an unspent conviction for dishonesty offences from being a director, a 30 per cent owner, or from exercising control over one of its clubs which points to the Cellino takeover being blocked.
Miami-based Cellino, currently the owner of Cagliari, denies that he was seeking to evade import duty on the yacht.
He told the court in December that he had planned to have it sailed to the United States, where he had bought it, but was unable to due to damage to the yacht.