Ex-Chelsea striker Drogba: Stamford Bridge is my stadium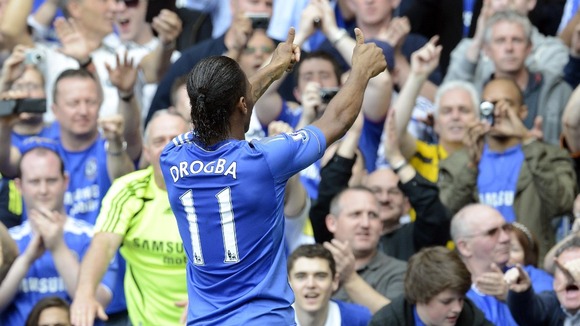 Galatasaray striker Didier Drogba is excited by the prospect of coming 'home' to Chelsea on Tuesday night.
The Ivorian will lead the line for the Turkish side in the Champions League, as they hope to progress after drawing 1-1 in Istanbul
Asked what the most important aspect of his return to Stamford Bridge was, Drogba said: "Is to come back for the fans, to see the fans, to see the stadium - my stadium. It's still my stadium."
Despite leaving London in 2012 following the club's Champions League success, Drogba still thinks of the capital as his home.
Questioned about what Chelsea means to him, Drogba explained: "A lot, a lot in terms of my football career and also for my life, because I have spent 8 years here and they were eight successful years. And also for my family and for my kids it's home.
"London is home and Chelsea is the best team I have played for. It's family."