Mourinho: Chelsea missing a striker of Drogba's quality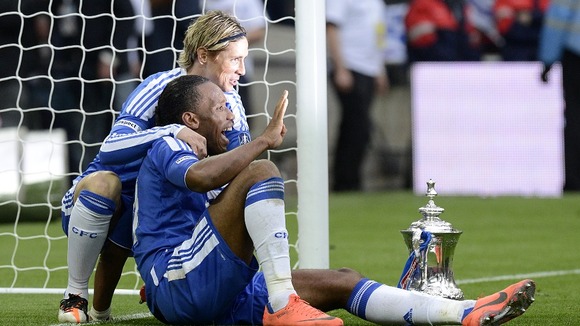 Heading into Tuesday's crucial Champions League clash with Galatasaray, Chelsea boss Jose Mourinho believes the best striker on the pitch might be turning out for the opposition.
Former Blues forward Didier Drogba will be lining up for Roberto Mancini's men at Stamford Bridge as both clubs aim to reach the quarter finals.
Despite being top of the Premier League, Chelsea have suffered from a lack of consistent firepower in attack. The club's three main strikers Fernando Torres, Samuel Eto'o and Demba Ba have all struggled to make an impact since August.
Questioned on whether Mourinho thought his side need a Drogba-esque striker, he explained: "Yes, because he was not just a player or a goalscorer or the guy that can win the ball in the box, he was more than that for Chelsea.
"He was somebody that shows direction. It's about character and about personality, and these are very, very special players - when you find one of them, it's fantastic and when you can find more than one, it's what normally makes teams strongest."
Drogba himself believes Chelsea still have the quality in attack to win big games, having witnessed them first hand in Istanbul three weeks ago.
Asked about the whether he was still the missing link at Chelsea, the Ivorian said: "I don't think so, they have fantastic strikers and the expectation here with Jose is very high, so it's very hard for strikers to be on top of their game every time, but they're doing well - Fernando played that game against us and did well. They're here for important game and they deliver."