Arsene Wenger's worst Arsenal XI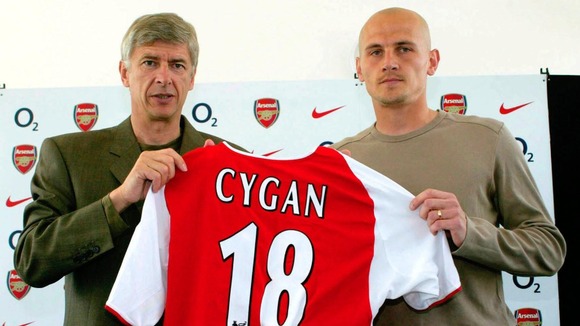 He might have had a great amount of success at Arsenal, but Arsene Wenger has still made played some absolute tripe in his side.
Here's a look at those lads that made almost zero impact in Wenger's previous 999 Premier League matches in charge.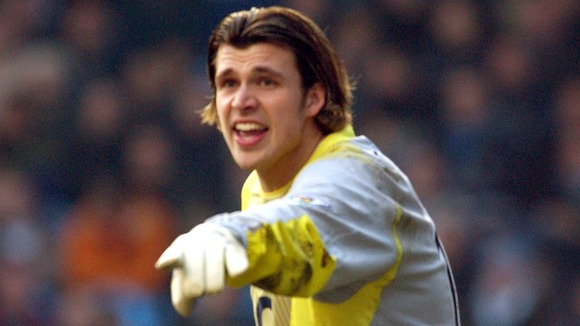 Stuart Taylor
Goalkeeper Taylor began his career at Highbury, eventually playing 30 games for the club, including ten appearances in the 2001-02 Premier League title-winning team. Sadly he never managed to make the No.1 spot his own, becoming well known for being a permanent understudy for various teams.
Igor Stepanovs
Very few Latvians have made it in the Premier League, but one of the first was Mr. Stepanovs, who arrived from Skonto Riga. He got a lot of game time early on, but being an integral part of a 6-1 loss to Man United, effectively ended his Highbury career.
Andre Santos
Arsene Wenger decided to buy a load of players on deadline day one year, including the Brazil international. Unfortunately for the French manager, Santos was barrel chested and looked more suitable for club rugby than Premier League football. Suffice to say, he was awful.
Pascal Cygan
Many a Frenchman have passed through North London with great success, but Cygan was not one of them. His bald head was more of a success than his his ability on the pitch, but he at least went on to have a decent career at Villarreal and Lille.
Sebastian Squillaci
When you've got £4million spare you could do a variety of things with it: buy a yacht, retire to a fishing cottage or even just burn it, but Wenger for some reason decided to chuck it all at Squillaci who was too slow to perform at the highest level, eventually being sent to Bastia.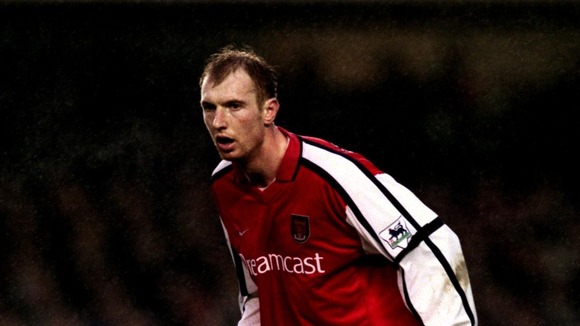 Denilson
There were high hopes for the Brazilian midfielder, being a regular before the emergence of Jack Wilshere, but his latter years at Arsenal were a sad mix of injury and incompetence, eventually asking to leave for Brazil.
Amaury Bischoff
Another cheap French import, who didn't have the talents to match Wenger's confidence that he might one day come good in the Premier League. Arriving from Werder Bremen with no reputation whatsoever, the midfielder managed a grand total of four appearances for the Gunners. He can now be found in the lower reaches of German football.
Kaba Diawara
Brought in from Bordeaux, but a bottle of wine might have been of greater use for Wenger. The forward failed to score or make an impact in generally, eventually being turfed out after less than a year. On the upside, Arsenal somehow made a £500,000 profit on him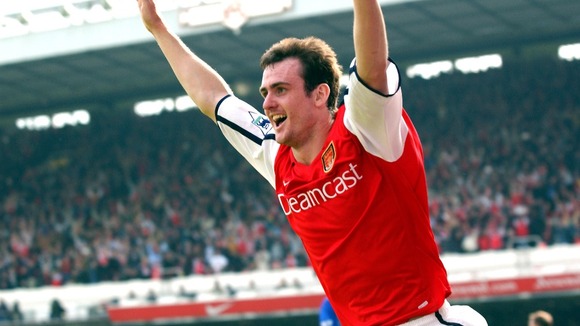 Franny Jeffers
The Fox In The Box was seemingly caught in a trap for his time at Highbury. After criticism that Wenger had little interest in English talent, the Frenchman signed Jeffers from Everton for £8million, but underwhelmed alongside the likes of Dennis Bergkamp and Thierry Henry. His career went rapidly downhill.
Marouane Chamakh
The Moroccan striker has the worst haircut in the Premier League, which went superbly alongside his scoring record at the Emirates. On the upside he was free, but couldn't even match Nicklas Bendtner in terms of quality.
Christopher Wreh
He might have been a cousin of George Weah, but was little better than Ali Dia. Wenger had known the forward from his time at Monaco, snapping him up in the summer 1997. Alas, he could not live up to the premature hope he offered, slipping into obscurity after three years at Arsenal.