Five transfers to fire Tottenham back into the Champions League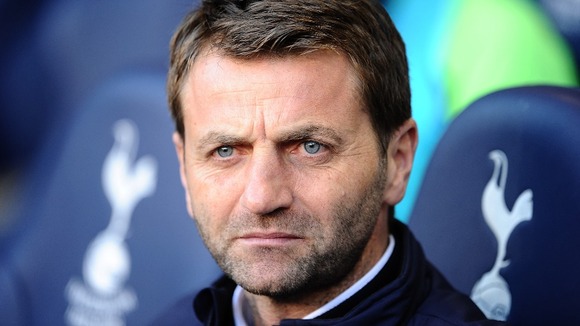 Spurs have been off the pace somewhat this year, despite currently sitting fifth in the Premier League. With a top four finish almost certainly out of the question, not helped by their recent poor form, Spurs will need another summer transfer overhaul if they are to get back to the Champions League - so here we've had a look at five players that could propel them back into the promised land next season.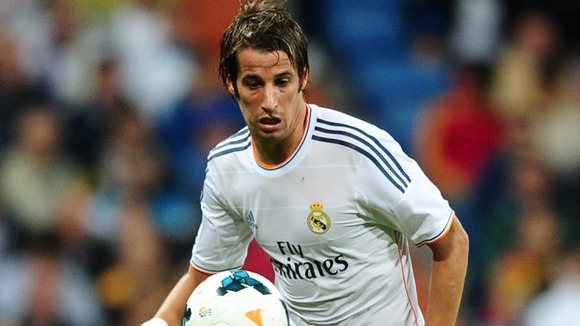 Fabio Coentrao - Real Madrid
Spurs need a left-back and who better than the man who was linked with the North Londoners last summer, Fabio Coentrao. The Portuguese full-back is second choice at Real Madrid to Brazilian Marcelo and could be on the move in the summer, with a potential destination the Premier League.
Frustrated perhaps by a lack of first team football, Coentrao would relish the opportunity of starting berth at Spurs and his vast experience of playing Champions League football would represent an all-round good transfer. Although a link-up with former Spurs manager Andre Villas-Boas was the likely reason behind his interest a move to White Hart Lane previously, Coentrao could still been keen on a transfer to the Premier League.
He still has plenty of years left in him, too, being just 26 years old and the left-back has all the qualities to improve the current crop of Spurs players. Deployed as winger early on in his career, Coentrao has excellent technique and can deliver dangerous crosses from the left-hand side - something Spurs have missed since Gareth Bale departed.
He has defensive capabilities too and reads the game well, which is one of the reasons why managers have opted to use him as a full-back rather than in attack.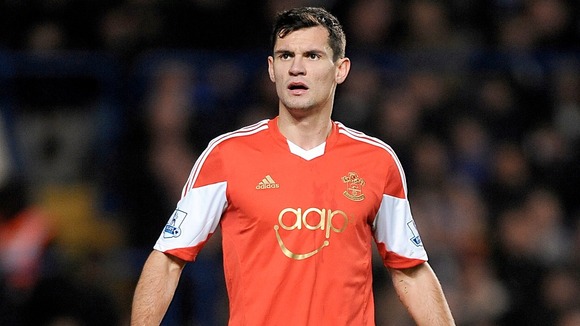 Dejan Lovren - Southampton
The Croatian centre-back has impressed in his debut season in English football at Southampton and has been one of their stand out performers.
He's helped establish the South Coast club as one of the most exciting sides in the league and seen them push for a place in next seasons Europa League. A fantastic addition to the club in the summer, Lovren definitely has the ability to play at a top Premier League club in the future, perhaps partnering a more experienced central defender given that he is still at the tender age of 24.
With Jan Vertonghen increasingly looking likely to leave for Champions League football in the summer, Lovren would be a suitable replacement, having already experienced playing for French side Lyon in the past, making 74 appearances for the club.
He has valuable Champions League experience during his spell at Dynamo Zagreb, which would no doubt help the Spurs back line significantly and add experience to their side. The only problem would be signing Lovren due to Southampton's reluctance to sell and they will most likely demand a high transfer fee if they are to part with their no-nonsense defender.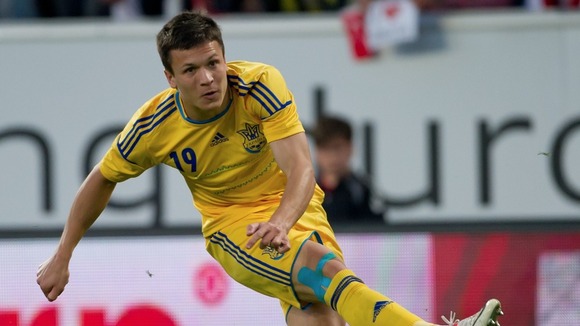 Yevhen Konoplyanka - FC Dnipro
The Ukrainian winger has attracted plenty of interest from a host of Premier League clubs recently, including Liverpool and Spurs, but a deal looks more likely to be made with the North London club and it's safe to say he'd be a very beneficial addition to the White Hart Lane squad.
Konoplyanka was relatively unheard of on the British Isles until his performances against England in the World Cup qualifiers, in which he represented a real attacking threat and also more recently when he played against Spurs in the Europa League for Dnipro, being a constant menace, something that won't have gone unnoticed. Still only 24 years old, Konoplyanka already has 36 caps for Ukraine, scoring eight goals in the process and for Dnipro he's made over 100 appearances and netting 26 times.
Described as a versatile team player, with excellent technique, pace and fantastic creativity the little Ukrainian could offer a great outlet on the flanks. Spurs certainly have enough players to operate behind the striker, even though the Ukrainian playmaker can also play there however he favours a wider role and would represent good competition to Andros Townsend and Aaron Lennon.
Konoplyanka is certainly one who's being talked about, but nothing is definitive.
– Tim Sherwood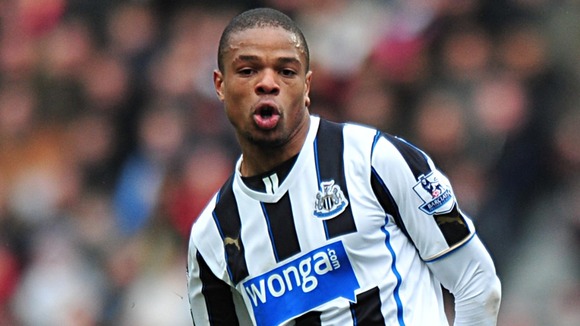 Loic Remy - Newcastle (on loan from QPR)
Still on the books at recently relegated QPR, Remy has had a great season on loan at Newcastle where they have heavily relied on his goals. Currently fourth in the goalscoring charts in the Premier League with 13 to his name, Remy is clearly prolific having adapted to the English game well and there will be substantial interest in the French striker come the end of the season.
His exit from QPR is highly anticipated and there is no doubt that he can score goals on a regular basis for a team like Tottenham. What Spurs have been missing all season is a consistent striker, with Emmanuel Adebayor and Roberto Soldado not firing on all cylinders during the current campaign.
Furthermore, a reliable third striker has been missing and with the departure of Jermain Defoe, the inexperienced Harry Kane is the third in line to start. Goals have been an issue this year too for Tottenham, only scoring a mere 37 goals - a total which considerably less than the Premier League's top four teams: Chelsea (56), Liverpool (76), Arsenal (53) and Manchester City (71).
Remy is quick, a menace in the box and has a powerful shot on him, too, making him the ideal candidate to lead the spluttering Spurs frontline next season.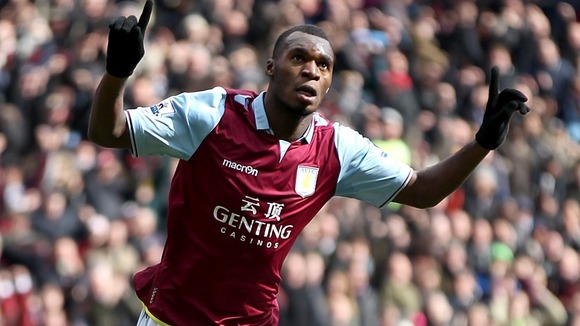 Christian Benteke - Aston Villa
Another striker who has Premier League experience is Christian Benteke. The powerful Belgian player had an outstanding debut season for Villa last year and although he has stuttered this season, he still appears to be one of the best young strikers in the game.
Only 23 years of age, Benteke would be another solution to Spurs attacking problems and could well work alongside the likes of Soldado or Adebayor, if given the opportunity at White Hart Lane. Standing at a mammoth 6ft 3 inches, the powerful striker represents a very dangerous aerial threat not to mention he has excellent technique, scoring a spectacular over-head kick recently in Villa's 4-1 demolition of Norwich.
Benteke evidently has the ability to become a world-class striker and experience at a higher level could very well improve his game further, especially being around teammates of a top four quality.
He will surely have aspirations of playing Champions League football one day and his drive to appear in the competition could benefit Spurs push towards the top four. Similar to other teams, however, Villa will no doubt command a high price for their precious talent and it will be difficult to find a replacement for him without spending big, therefore it would take much negotiating to prize the big man from Villa Park.